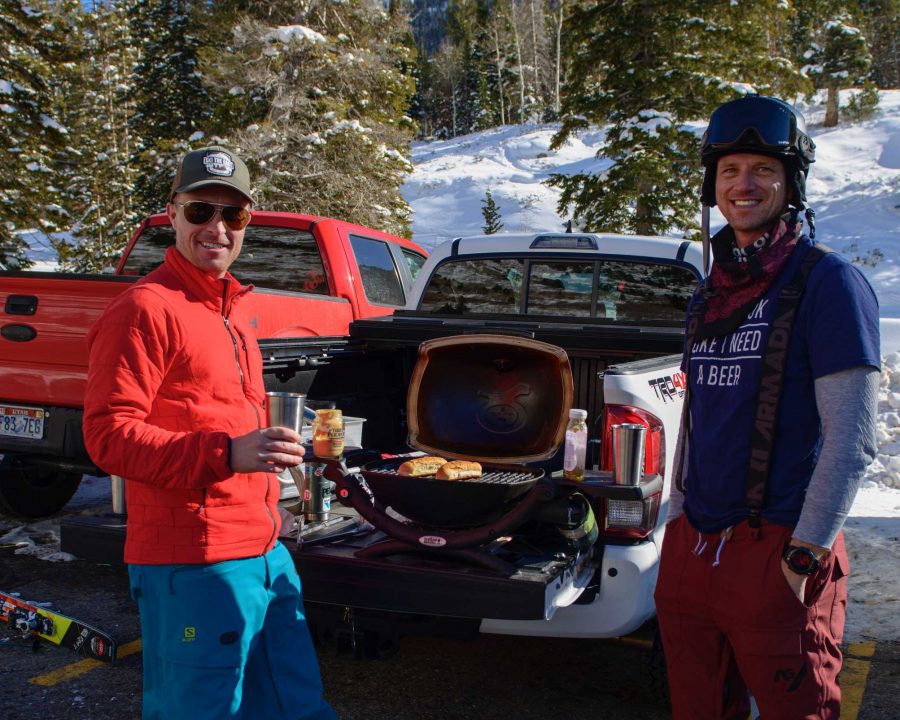 Peter Creveling
Utah is known for being a winter sports center throughout the world. Millions of locals and tourists alike spend their free time skiing and snowboarding all through the snowy season at many of the resorts here in Utah.
However, you can't spend a day shredding without getting hungry, can you?
Most know that buying food at the ski lodges isn't always ideal. Prices are inflated for even small meals such as soup; resorts capitalize on the fact that when skiers come inside from a long day out on the slopes, they are going to want a good hot meal. You can always pack your own lunch to bring, but no one wants to eat a peanut butter and jelly sandwich for a meal after shredding all day.
If you don't want to pay overwhelming prices for warm food, then you have to bring the warm food up with you.
During the peak skiing and snowboarding season, ski resort parking lots are littered with hundreds of cars, and every single parking space available is filled. Yet, when you look deeper into the cluster of cars, you can spot a little community; many come prepared to tailgate in the parking lot, which includes setting up a small grill to cook up some food (a popular choice being hot dogs).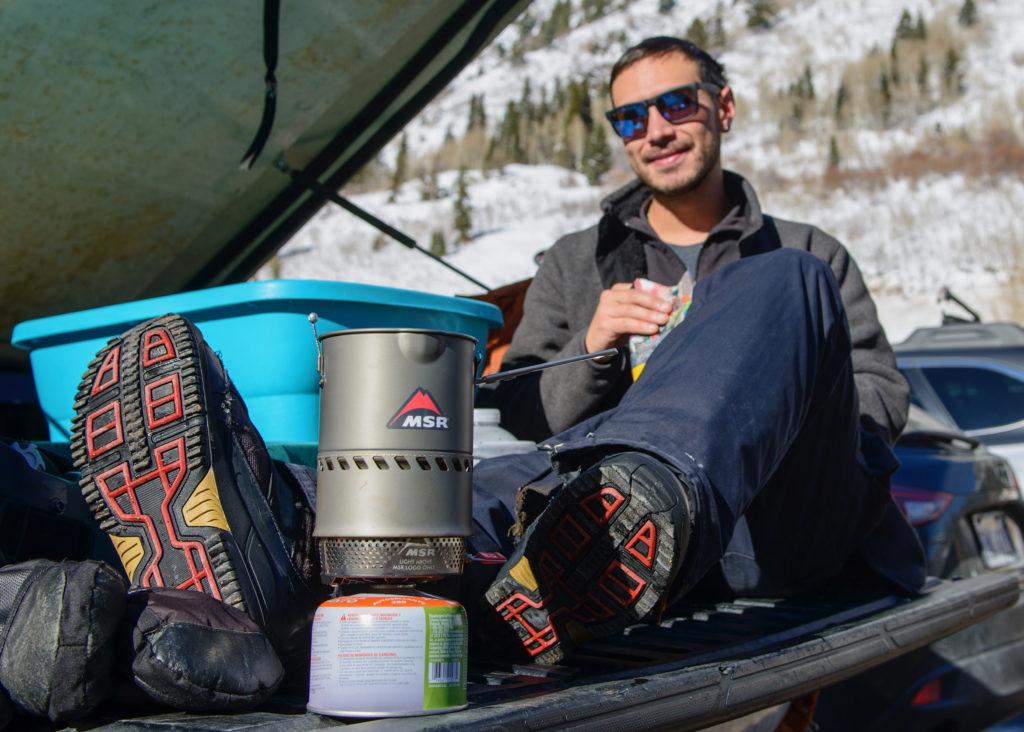 In order to get the best parking spot in the lot (furthest away from the entrance, yet close enough to the lodge) you must arrive pretty early. In fact, if you want to get a spot at all, typically, you have to be there by first chair. While some prefer to set up a Jet Boil in the bed of their truck and cook a protein-packed dehydrated meal, others go all-out and set up tables and grills for their lunch. You might even see a few groups drinking their favorite brewed beverage while sitting back with some friends, discussing the weather and quality of snow for the day.
Even though this method isn't ideal to set up during a blizzard, it's definitely the first choice for many ski bums. Just remember to pack out whatever food items you pack in.
Whether it means storing some hot dogs in a Yeti cooler or boiling a can of warm soup on a small stove, taking the time to picnic out in a ski lodge parking lot is definitely worth the sense of community and warm meal you will get out of it.