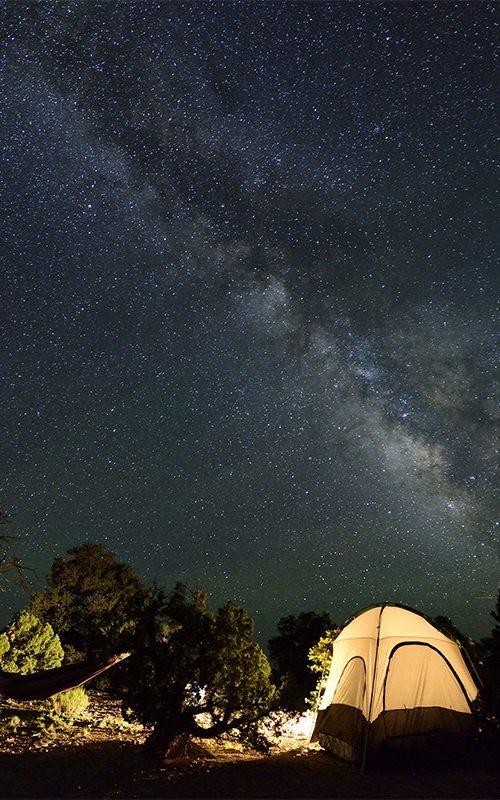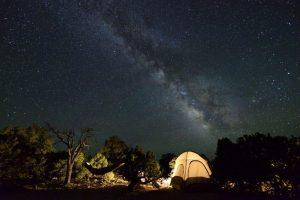 One of the best things you can do during the summer is go on a camping trip. You're out in nature, enjoying beautiful scenery during the day and sitting around a campfire at night — it's the ultimate adventure. So to help you enjoy your trip, here's the top gear you need to camp in comfort:
Kelty four-person tent
This tent is perfect to house all of your bags, pads, and blankets for a camping adventure. It is light enough that you can move it from the car to the tent spot with ease. The rain­ fly that comes with the tent will protect you and your friends from the elements. The best part about a four-person tent is that you can stand up all the way without having your head hit the ceiling.
Marmot three-person tent
If you're more in the market for a backpacking tent, this is the best one you could purchase. It easily breaks down into three components: the poles, the tent, and the rain fly. There's also enough room inside that you don't squish the person next to you when sleeping in close quarters. The best part of the tent, though, is how easy it is to set up. There aren't any mysterious sleeves for the poles to slide into. It simply connects to the exoskeleton frame with clips, which keeps space between the fly and the tent to reduce condensation.
Hammock
One of the simplest ways to make your camping trip comfortable is to bring a hammock with you to tie between two trees. The hammock will allow you to rest during the day and enjoy the great outdoors. Another great benefit of a hammock is that you can wrap yourself into it and away from the hungry mosquitoes. At nighttime you can stargaze. Almost any brand of hammock will do.
Coleman lantern
The second-most important item to pack when camping is a lantern. I like Coleman-brand lanterns. They easily turn a dark night into a well-lit campground.
Coleman dual burner stove
This stove is wonderful for feeding large groups. There's a lot of surface area to cook on so that no one is left waiting for food. One of the benefits of this particular stove is that it can take various types of fuel, so you aren't restricted and can pack whatever you have on hand.
Lodge cast-iron frying pan
If you have a stove, you better also take a frying pan. With the Lodge cast-iron frying pan, you can fry eggs, sear salmon, and caramelize onions in a flash. You won't regret lugging it around either — after each meal you'll enhance the flavor of the pan. The more you cook, the more seasoned the pan will get.
k.creveling@chronicle.utah.edu