How the Biden-Harris administration plans to protect the rights of Native Americans
February 13, 2021
It has been several months since the inauguration of President Joe Biden and Vice President Kamala Harris, and I still find myself and all of my peers in the middle of a collective sigh of relief. The seemingly endless reign of Trump's administration has come to an end, and the Biden administration has finally undertaken the tall task of recuperation. Biden wasted no time in this effort, signing 17 different executive orders in his first day in office, addressing everything from climate change to COVID-19 response.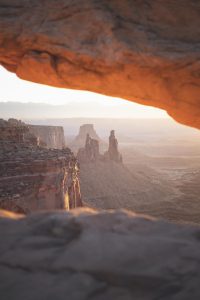 One of these executive orders that hao1 a particular impact on the state of Utah, and specifically on the indigenous people who live here. The order, Executive Order 13990, calls in part for a review of the boundaries of both Bears Ears and Grand Staircase-Escalante National Monuments. These boundaries were greatly reduced in the first year of the Trump administration, with Bears Ears shrinking by nearly 85% and Grand Staircase-Escalante shrinking by nearly half. The land made available by this cut was set to become available to different drilling and mining corporations, though few lasting consequences of these actions have been seen thus far. This move by the Biden Administration is the first of many which aim to give recognition to land held sacred by the indigenous people of the area, and to help protect their rights over that land. According to the Bears Ears InterTribal Coalition, Bears Ears National Monument is home to more than 100,000 Native American archaeological and cultural sites that are considered sacred by several different southwestern Native American tribes, including the Navajo Nation and Ute Tribe. 
In addition to the review of these boundaries, the Biden-Harris administration has laid out several different initiatives to help protect the rights and lands of Native Americans. According to the official website of the Biden-Harris Administration, the President plans to immediately address the impact that climate change has on the nation as a whole, as well as its specific impact on the culture and land of Native Americans. With rising sea levels and erosion forcing coastal tribes to relocate, and droughts and wildfires threatening Native American dependence on land and water, the administration recognizes the inevitable impact climate change will have on Native Americans. Biden plans to address this by setting the United States on a path to net-zero emissions by no later than 2050. Along with these efforts, the Biden-Harris administration plans to work with tribal nations to respond to those factors that have the highest impact on Native Land, as well as support tribal efforts to shift to clean energy production.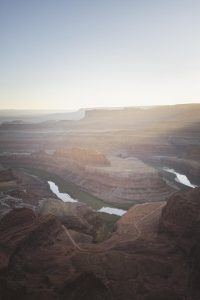 On top of working to protect Native American land from the impacts of climate change, Biden will look to continue what he started with President Obama during his time as Vice President. He plans on placing more Native American land into trust, meaning that the secretary of the Department of the Interior acquires title to property and holds it for the benefit of Native American tribes. Biden will look to add onto the 542,000 acres of native land that was put into trust under the Obama administration. Biden will also work to defend federally-recognized tribal homelands, as well as support efforts to protect reservation boundaries.
While the damage that was done to these lands under the Trump administration was definitely impactful, the vast majority of it was thankfully reversible or fixable. Joe Biden and Kamala Harris have proven already and will continue to prove that they stand with, not against, the Native American tribal nations of the United States. Their reversal of the devastating land slashes to Bears Ears and Grand Staircase-Escalante National Monuments comes at long last to the indigenous people of Utah, and appears to be just the beginning.