A Local's Take on Snowbird's New Fast Tracks Service
"Level up your next day on snow with Fast Tracks, a daily add-on option that gives you exclusive access to dedicated express lift lanes. Available to use at six of our quad chairs, get more turns by reserving Fast Tracks in advance online or day of, slopeside." That's the blurb that greets you on Snowbird's website about their new service, Fast Tracks. Essentially, it's a Disneyland-esque line-skipper that, at this point, is hardly surprising. I've been going to Snowbird every winter for the past 12 or so years, and have watched it grow more and more into a true corporation over that time. The resort, with its uniformly concrete buildings, stands in stark contrast to its neighbor, Alta, in terms of public perception. While the latter is understood to be a skier's mountain (literally) that locals flock to, Snowbird has developed the reputation of being a profit-driven ski area, taking whatever steps necessary to increase its bottom line. This Fast Tracks pass is par for the course. However, I'll try to reserve judgment until I learn the details of this service, and why exactly Snowbird — and its parent company POWDR — thought it to be a good idea.
Snowbird is one of a few resorts that POWDR is introducing the Fast Tracks program into, with Mt. Bachelor in Oregon and Killington in Vermont being a couple of the others. Naturally, all of these resorts have received a great amount of backlash following the announcement of the program in early October. Locals at each of these mountains, specifically at Mt. Bachelor and Snowbird, have argued that offering this as a premium service is going to impact those who cannot afford it. Adding another lane into the lift line is inevitably going to increase wait times across the mountain, something that is already a major issue at Snowbird, from my experience. POWDR released a statement claiming that this in fact is not the case and that the impact on the average skier would be "negligible." For what it's worth, the service has been available at Copper Mountain in Colorado since 2003, and wait times at lifts have shown to be only slightly impacted.
"The ski industry has yet to embrace the concept of providing options for guests to upgrade their experience," said POWDR co-president Wade Martin. When the service was first announced, Martin justified it by arguing that POWDR was simply "exploring the opportunity to solve for our guest greats pain points by becoming one of the first adventure lifestyle companies to provide upgrades that maximize the on-mountain experience." That statement reads to me like something a Disney villain would announce between evil laughs behind their desk — fitting, I guess, for a service like this. Objectively, though, he's not wrong; ski resorts have been one of the last major industries to hold out on using buzzwords such as those in Martin's statements. Now that these upgradable experiences have broached the mainstream ski industry, however, locals are fearful for the trend that is being set. 
According to the Salt Lake Tribune, some skiers are afraid that Fast Tracks is only the first of what could be a long line of expensive options. At the most extreme, this could include "reserving certain runs on powder days, complete with a red rope." Locals are not as upset with the introduction of Fast Tracks as they are with the precedent that it is setting, in that resorts could begin to cater more and more to the rich, making an already expensive sport nearly inaccessible to those that don't have the money. An adult day pass at Snowbird starts right now at $145, but can go as high as $170 during peak season or the holiday. An adult season pass for the mountain starts at $1,399. Adding Fast Tracks onto any of these passes would cost you an additional $69 per day. What is scary about this is that there are plenty of people willing to pay these prices to go skiing, meaning that Snowbird can justify charging that much. Seeing the profits that upgradable experiences could introduce, those against Fast Tracks fear the slippery slope of money that could eventually put skiing out of reach for many.
A petition on Change.org has been circulating to halt the program, and Snowbird will be issuing refunds to season pass holders who cannot get behind the service. For now, those who call Snowbird home will simply have to deal with this new addition, for better or for worse. As worrying as it is as a concept, it will seem to have little practical impact on the average skier this season. However, if you are someone who wants to spend the extra money to move to the front of the line, please don't be afraid of the locals in the lift line who may or may not shout at you — it's a small price to pay.
Leave a Comment
About the Contributors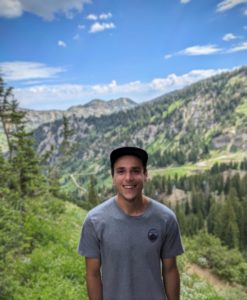 Will Ginsburg, Editor
Will Ginsburg grew up in Salt Lake City, and spent two years as a staff writer for Wasatch before becoming Editor this summer. He will be starting his fourth year at the U this fall, majoring in Writing and Rhetoric Studies. Outside of academics, he is a member of the men's Ultimate Frisbee team and a lover of the outdoors, with his main passions being snowboarding, skiing, and hiking.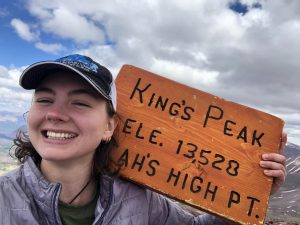 Katie Riley, Assistant Editor
Katie is in her third and final year at the U studying a Bachelor of Arts in English along with her yoga teacher certification. Previously a staff writer, she is now the Assistant Editor for Wasatch Mag. She is a Salt Lake Valley local and passionate about skiing in and out of bounds, as well as a frequent hiker and climber. Katie loves language and especially poetry. Once she completes her degree, she hopes to complete the thru-hiking triple crown in the years to come.