October 23rd – 27th is Disability and Chronic Medical Conditions Week at the U, a week for learning, unlearning, events and community hosted by the U's disability and chronic illness focused student organization, Chronically Us. (Learn more here)
To create truly inclusive outdoor spaces requires a conscious effort in dismantling barriers – both physical barriers and those related to stigmas about disability, chronic illness and neurodivergence.
We are seeing a growing recognition of the importance of accessibility in nature in things like
accessible trails,
parks designed with universal design principles,
adaptive outdoor gear and
organizations providing accessibility-focused adventure trips.
Highlighting the availability of gear, organizations, spaces and trips specifically designed as accessible is not necessarily about showcasing technological advancements or 'inspiration' but about encouraging a mindset shift and acknowledging that diversity and accessibility enhances the outdoor experience.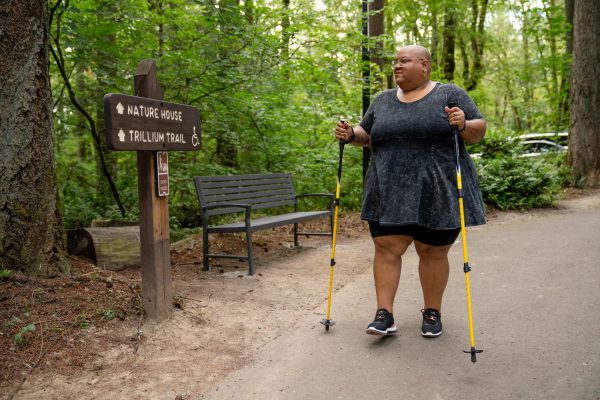 The National Park Service, for example, hosts a database of over 60 parks, memorials, historic buildings and other places connected to disability history. These spaces serve as tangible reminders of the disability rights movement and the struggles and progress associated with it. In another example, Letchworth State Park in New York includes a mile-long trail that features 8 spaces designed with neurodivergent access needs in mind, incorporating aspects like a quiet reflection area, a space where visitors can play away from background noise and frequent and consistent signage.
Check out these additional resources focused on disability and chronic illness in the outdoors.
Disabled Hikers – A disabled-led organization celebrating disabled people's experiences in the outdoors.