Artist Feature: Lauren Echo
Lauren Echo is a 22-year-old self-taught illustrator and accidental business owner. Hailing from Reno, Nevada, Echo creates digital art using colors encountered in her adventures outside. Echo's designs can be described as vector art using bold colors and simple line work. She first came to Utah to study Outdoor Product Design, but she found herself learning the things she had already fumbled through as an entrepreneurial artist and decided to do things her own way. Today her designs are available on a range of outdoor products specifically catered to women. 
Though her art may be mostly linear, her journey to owning her own business and designing gear was not. Echo always wanted to be that cool art teacher, but like many artistic creatives, she was told that wasn't a viable career option, so after graduating high school she explored public health studies. It didn't take long for her to realize that she was missing the opportunity to truly pursue art and embrace her creativity. Echo leaned into this hard by moving to New Zealand to take graphic design and art courses. When she returned to the states, Echo began to focus on digital illustration. Her friend convinced her to put one of her designs on a sticker and, unbeknownst to Echo, posted on Instagram that they were for sale. "They weren't!" Echo recalls with a smile, "But people wanted to buy them so that was pretty much the start of my business."
Women's technical outdoor gear is often ill-fitting or available in fewer colors and prints than men's options. Echo saw examples of women within the outdoor industry making space for artistic creatives and decided that, as an outdoor enthusiast, she wanted to be a part of that. From stickers to yoga mats to Kula Cloths (the pee-rag that those who must squat swear by), Echo has explored a wide variety of vessels for her art. She recently discovered a love for textiles and is starting to mesh surface pattern design with creating the actual products themselves. "I'm really excited to learn more about textile design and how I can apply color theory to that."
While certain elements of Echo's business may have been unintentional, her designs and the products she puts them on are riddled with intention, especially when it comes to color. Echo is a color connoisseur. She currently holds an arsenal of over 300 colors that she photographed and matched from nature. Hiking, biking, and climbing across Nevada and now Utah, have brought these colors into her life. Through her art, she hopes to share the joy she has found in the natural world with others. You can find her work and support her small business here:
Instagram: @echo.lauren
Website: https://laurenechoart.com/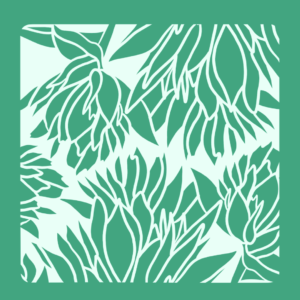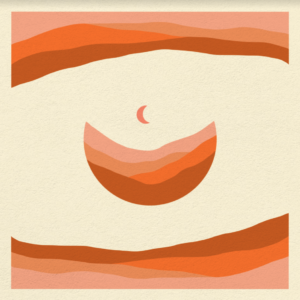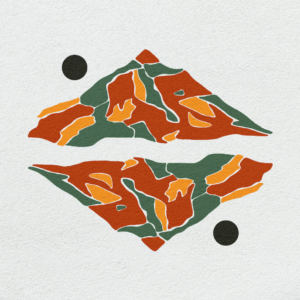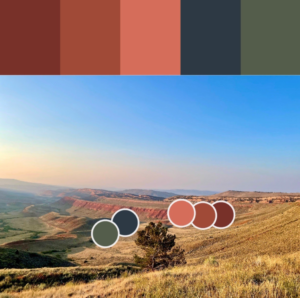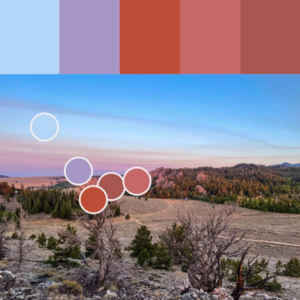 Leave a Comment
About the Contributor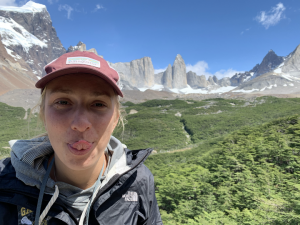 Melissa Paulsen, Writer
Melissa Paulsen, a Reno, NV native, is a senior double-majoring in Environmental Sustainability Studies and Geography. This is her second semester writing for Wasatch and she is stoked to be able to squeeze it into her college experience. The outdoors have provided Melissa with endless space for growth in her life, and she loves to share these experiences with others. Melissa believes that embracing how others find joy in nature is a crucial step in fostering more inclusive outdoor spaces. She is happy doing almost anything when the sun is out, but some of her favorite ways to spend time outside include backpacking, exploring red rock wilderness, skiing, slacklining at the park and gardening.