The Best Backpacking Gear for Type 1 Fun
My first experience with backpacking was as a 14-year-old boy scout. Our troop set off from the Highline trailhead in the High Uinta's for a four-day trip.  My pack weighed around 50 pounds while I weighed just over 100 pounds.  Carrying nearly half of my body weight made for a grueling hike. Later in college, a friend introduced me to the world of lightweight and ultralight backpacking. This was revolutionary for me. I quickly began acquiring lightweight gear and found that I could hike further and enjoy the experience more. My goal since then has been to find gear that hits the sweet spot between lightweight and functional. I'm not one to shave my toothbrush handle down, but my starting pack weights range from 13-25 pounds depending on the length of trip and time of year. With that being said, here are 5 pieces of gear that have helped me keep the weight down while staying happy on the trail.
Granite Gear Crown2 60 (2lb 5oz)
Since its release, the Crown2 60 has been a popular pack for thru hikes of the Pacific Crest Trail or Appalachian trail. I've found it to be comfortable, simple, durable, cheap (at $200 retail), and light. Unlike many other packs, you can buy the Crown2 in the right torso size to match your body. This can make all the difference in how the pack carries. It has a no-nonsense roll-top, large stretch pockets around the outside, and a ventilated back panel.  With relatively thin, but quality padding on the shoulders and hips, this pack excels at weights under 30 pounds. If you go much over 30, the Crown2 gets uncomfortable. One of my favorite features of the pack is the removable hip belt and brain that can be combined into a fanny pack, perfect for peak bagging. Both of those items can also be left at home to drop weight along with the removable frame sheet. The Granite Gear Crown2 60 has been a trusty companion over many hundreds of miles on the trail.
Sawyer Squeeze Filter (3oz)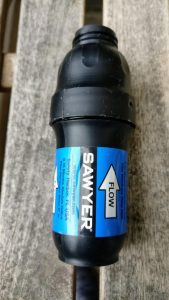 Sawyer has been improving their water filtration models for some time. One of the latest iterations is the Squeeze, which boasts a much higher flow rate than previous models while staying light. With the Squeeze, you don't have to deal with a complicated system of tubes and breakable moving parts. All you do is screw the filter onto a bladder or bottle with the correct threads and squeeze water through. It's best used as a personal filter or shared with a partner. A couple years back, I installed pouches on the front of my shoulder straps that each hold a 1-liter Smart bottle. I screw the filter onto one bottle, and filter water from it into the other bottle or drink from it without needing to take my pack off.  The filter comes with a bladder, but I've found that it breaks after a few uses and can't be trusted on longer trips.  Putting aside the weight of the filter and its convenience, the best part is its price ($30-40). I once used it to filter from the very silty Green River with no problems.
Big Agnes Tiger Wall UL2 (Trail weight: 2lb 3oz)
A tent this light and made from thin silnylon feels great inside the pack, but must be taken care of to prevent ripping. In order to get more durability at a lighter weight, most people buy tents made of Dyneema that cost much more. My Tiger Wall remains without any tears because I am careful with it. I've found that the tent is roomy for one person and very doable to sleep two. It is a semi-freestanding, two-door, two-vestibule tent. The vestibules offer lots of storage space, and it's easy and quick to pitch. Last summer in the Sawtooth's, I was able to pitch it in the middle of a thunderstorm and stay dry all night while it continued to pour. It has also done remarkably well in strong winds for its lightweight construction.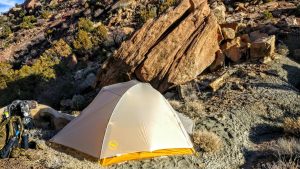 Garmin Inreach Mini Satellite Communicator (3.5oz)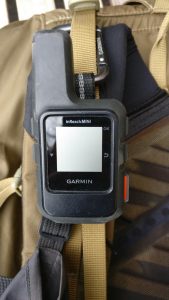 This is probably my least used piece of gear on a backpacking trip, but arguably the most important. It gives me peace of mind that if something goes wrong, I can get help from anywhere in the world. The SOS button on the Inreach sends your location to SAR and puts you into contact with them. You can then text back and forth with SAR to describe the emergency and any important developments. Many other devices have no method for communication like this. The Inreach itself has a small screen but can connect to your smartphone via Bluetooth. Your smartphone then becomes the monitor for the Inreach.  With your phone hooked up, you can text anyone from anywhere in the world so long as you have a clear view of the sky. The Inreach also has features to mark waypoints, track your movements, plan routes, and request weather forecasts. I've been able to keep family and friends at ease when I'm deep in the backcountry by sending periodic "I'm safe" messages. This small device packs a lot of power for backcountry safety and convenience.
Altra Lone Peak (1lb 5oz)
If your pack is light, you can ditch the big boots and go with trail runners instead. The Altra Lone Peak shoe has a cult following among thru hikers for its comfort and speed over the long-haul. Altra shoes do a couple things differently from most shoe brands. First, they are "zero-drop" which means there is no change in stack height from the heel to toe. This is supposed to help the leg and foot function how they naturally should without any heel rise. Those that are new to "zero-drop" should go slow at first to get their feet accustomed to it and prevent injury. Second, they widen the toe box significantly to give more room for the toes to spread on impact. This translates into more comfortable feet after many miles on the trail instead of squished toes. This also leaves more room for swollen feet.  I can confidently say from experience that these benefits are real with the Altra Lone Peak.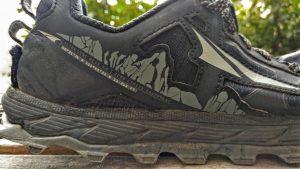 Honorable Mentions
Hammock Gear Economy Burrow Quilt
Soto Amicus Stove
Nemo Tensor Ultralight Sleeping Pad
Patagonia Down Sweater
Helinox Chair Zero
I've come a long way since that trip as a boy scout. Those ten miles into camp felt more like twenty. A lighter pack truly makes backpacking a more enjoyable experience. Some people might wonder if going light means sacrificing camp comforts. In my experience with modern gear, the drop in comfort is negligible. People might also wonder about the durability of lightweight gear. If you take good care of your gear, it should last you many years. As you acquire or update your backpacking setup, consider both its weight and functionality. Your body will thank you!
Leave a Comment
About the Contributor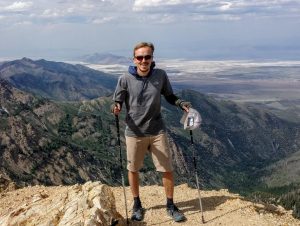 Colby Child, Editor
Colby is a senior from Ogden, UT studying Geography and Philosophy of Science. He is excited to continue with Wasatch as the Editor for the 2021-22 school year. He believes that our engagement in outdoor recreation, and appreciation of wild places, should inspire greater care for our local ecosystems and the planet. His time in the backcountry is spent backpacking, peak bagging, skiing, climbing, and mountain biking. Colby loves the solitude, adventure, and beauty that wilderness provides.