Best Hikes for In-Between Seasons
The end of February and beginning of March aren't necessarily seasons. It's a little too sunny and mushy for winter, but not warm or rainy enough for spring. For avid trail users or even casual walkers, this makes trails difficult to navigate. High elevation hikes are especially at risk for avalanches while lower trails are mucky and trapped in the inversion. Here are four of our favorite hikes to hit during this weird in-between time.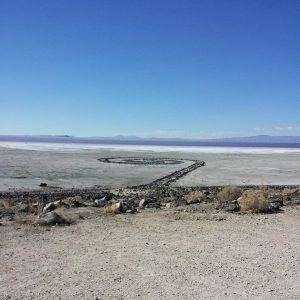 Spiral Jetty
Spiral Jetty is one of the easiest and most unique off-season hikes in Utah. If the weather is nice and the road is in good condition, this is more of a roadside attraction than an actual hike. The parking lot is a five minute walk from the jetty unless the road is impassable, in which case it's up to three miles long. Water levels are low enough to reveal this man-made spiral of rocks, but, depending on temperatures, there might be a light dusting of snow. Get your mileage in by hiking on the oolitic sand to touch the Great Salt Lake.
Antelope Island
Another lakeside destination, Antelope Island, offers a different sort of barren beauty. In the summer, there is little protection from the baking sun and in the winter, no refuge from the ever pervasive cold wind. This means post-winter, pre-spring time is the Goldilocks of seasons on the island. Roaming around the island are herds of buffalo, and Antelope Island is one of the few places in Utah to see these impressive mammals in the wild. There is a $10 per day use fee for the area and a variety of crisscrossing trails you can hop on and explore.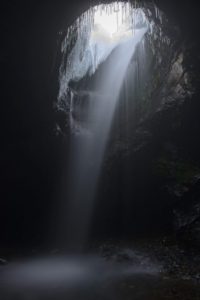 Donut Falls
One of the Cottonwood's most famous hikes, Donut Falls is usually characterized by crowded trails and full parking lots. In the offseason, both disappear, making it the perfect time to visit. The falls themselves might be frozen, an interesting view alone, but temperatures could be warm enough to let some water sneak through.
Killyon Canyon
Killyon Canyon is the best destination when The Cottonwoods are closed or bumper to bumper from ski traffic. The hike is in Emigration Canyon, just a five-minute drive from campus. Unlike the Cottonwoods, dogs are allowed up Emigration, so bring your poop bags. This time of year, there's almost definitely snow, possibly enough to snowshoe. The trail is about 5.5 miles round-trip and gains a little over 1,700 feet of elevation. As far as Wasatch hikes go, it's mild, but still just as scenic.
Leave a Comment
About the Contributor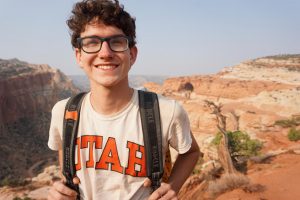 Nick Halberg, Editor
Nick is a senior studying philosophy and economics. He started with Wasatch Mag three years ago, and now is happy to be co-leading the publication as the Print Editor. He is passionate about environmental issues, especially ones regarding resource use. On weekends, he likes to explore new places in the desert.