A Gem in the Pacific Northwest
Hang on for a minute...we're trying to find some more stories you might like.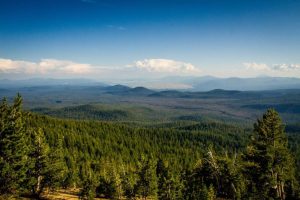 In southwestern Oregon, amid rolling hills of vineyards and proud forests of ponderosa pine trees, is Crater Lake National Park, the remnants of the former Mount Mazama Volcano that erupted over 7,700 years ago.
Crater Lake NP is Oregon's singular National Park and with every passing year its popularity increases. Just last year, a recordbreaking 756,344 people visitors to the park had a chance to take in its gorgeous vistas.
Crater Lake owns the accolade of being the deepest lake in the U.S., and that's not the only thing that makes it unique. If not for precipitation, the lake would be a giant hole in the earth, devoid of any moisture, as there are no inlets or outlets to the lake. This is also the reason for the lake's existence, as that lack and its location in the rainy Pacific Northwest ensures that the water remains. For an average of eight months out of the year the park is covered in snow; during the other four months rainy days are frequent. When I visited at the end of July, there was still snow covering mountain tops as well as trails that led to higher elevations.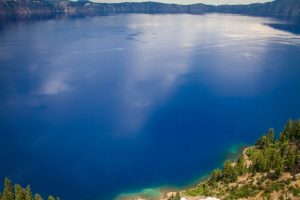 Don't let this deter you, the rain and snowfall only serve to enhance the park's beauty. When the sun shines across the lake, the translucent blue water practically sparkles as it contrasts with the lush green and brown forests that surround it. In the middle of the lake sits Wizard Island, the volcanic cinder cone standing as a reminder of how this piece of earth looked so many thousands of years ago.
What to do
There are many wonderful ways to take in the views around this lake, including a boat tour out to Wizard Island and summiting its mountain peak, a spectacular way to see the lake and watch the water as it surrounds you. These tours are $41 for adults, and $27 for children.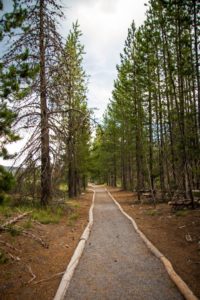 If a relaxing scenic drive is more your thing, though, you're in luck: The park offers a trolley that provides a 2-hour tour and travels the entirety of the rim trail. The ride comes complete with a park ranger to answer all your questions and educate you on the history of Crater Lake. The trolley is also much more affordable than the boat tour, starting at $17 for children and ending at $27 for adults.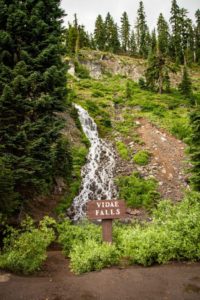 Last but not least, for those that like to go it alone there are a plethora or hiking and biking trails to choose from. Occasionally parts of the rim trail are closed to motor vehicles to allow bikers more space for themselves. This year those days will be Saturday, September 9th, and Saturday, September 16th. There are 16 different hiking trails with an almost equal selection of easy, moderate and difficult trails.
Fishing and swimming is allowed on certain parts of the lake, and from Monday-Saturday there are ranger talks, hikes and other activities to participate in.
How to prepare
If you plan on visiting Crater Lake soon, it's best to make reservations ahead of time. As the popularity of the park increases it's becoming ever more difficult to find lodging. There are 111 rooms total to be found at the two hotels inside the park, Crater Lake Lodge and The Cabins at Mazama Village, and campers have 230 sites to choose from at either Mazama or Lost Creek campgrounds. Backcountry camping permits can also be obtained in person, on the intended day of camping and free of charge, for backpackers that want to get away from the crowds.
As the number of visitors to Crater Lake National Park steadily climbs each year, this caldera lake becomes increasingly recognizable as a gem in the Pacific Northwest, and an icon of the always amazing creations of Mother Earth.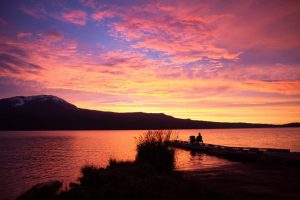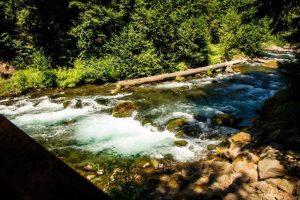 SaveSave
SaveSave