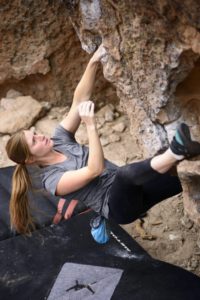 The time has come for regular climbers to plan their annual fall trips. With Utah getting cold fast, your best bet is to look elsewhere for thrilling climbs. One place I've taken to venturing to is Mount Whitney in Bishop, California.
If you have not, Mount Whitney is the highest summit in the contiguous 48 states, standing at 14,505 feet, and it is located one hour south of Bishop, California. The drive is long if you're coming from Salt Lake City, about eight hours if you go through Nevada, so make sure to have some playlists ready. After reaching the Nevada-California border, you'll begin to see some of the highest mountain peaks in the lower 48. They are crested with white snow and sit atop the horizon. The best place I recommend stopping for food is at Erick Schat's Bakery for fresh Dutch bread and treats before heading out to the camping spot known as the Pit. Of course, you should make sure you already have supplies for your climbing expedition.
The Pleasant Valley Pit Campground, located 8 miles west of Bishop on Highway 395 is the perfect campground and is relatively inexpensive. The cost will set you back $14 per night with a maximum stay of up to 60 days. That is, if your body can handle that long of a trip. The view from the Pit is stunning. You'll fall asleep directly under the stars while looking at Mount Tom, which towers over you at 13,652 feet. Most of the fellow campers in the Pit are also climbers looking to either boulder or climb in the Gorge.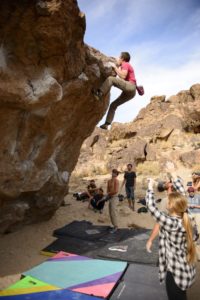 Owens River Gorge, about 11 miles north of the Pleasant Valley Campground, is the perfect place to work sport climbing routes. With over 577 climbing routes, including both sport and traditional, the possibilities are endless. I recommend heading to a few routes in the Holy Trinity crag in the Upper Gorge. Routes range from 5.9 to 5.12 with excellent protection. The routes will almost be shaded from the daytime sun since they run next to the river in the gorge. Pick Pocket, 5.11a, was my favorite route. It is easily noticeable because of the specific chalk holds that have marked the path up to the bolts 60 feet off the ground. Other notable climbs in this area that are a must are Triple Play cliff, great for warm ups, and Gorgeous Towers, awesome crack climbing, especially on Wacked Scenario 5.10b. You will absolutely love this crack.
After you've finished climbing in the gorge, head back up to your car and drive north to take a dip in the Crab Cooker hot spring 20 miles northwest. The Crab Cooker is located on your way to Mammoth, a classic California ski resort in the Inyo National Forest. The hot springs have adjustable temperature settings with a wrench to turn the valve. Once you've relaxed in the hot spring, head back to camp and catch some shut-eye before bouldering the next day in the Happy Boulders area.
When you wake up the following morning, get a well-rounded breakfast and head due east about 4 miles to the Happy Boulders for another exciting day of climbing. The only bouldering I had done prior to this trip in Bishop, California, was in a Salt Lake City gym. After bouldering outside in Bishop, I finally understand the desire to boulder — it is so much more fun to be outside with friends, climbing on real rock. The thing about bouldering is that there are so many different routes to climb it is unbelievable. In the Happy Boulders area alone, there are 481 marked routes. One climb I would put down for the record books is Monkey Hang V3, which starts out with an unbelievable Gaston hold, a technique where you push against holds instead of pulling on one to gain leverage, and a foot hold. While keeping your hands placed on the starting hold, you swing your body around to latch your feet on the top edge of the boulder. Once they have been placed, carefully reposition your body to mantle (a move where you push and flop like a beached whale) up over the lip to finish the route. You will be breathing heavily after completing this route, but you will feel like a champion once reaching the top.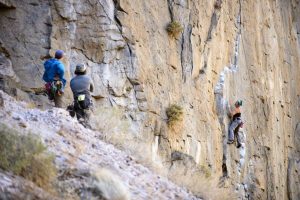 As always, climb with friends in case of an emergency, and remember to take the proper equipment such as sun screen, clothing, and food. Document your adventure with a camera and tell others about the awesome area in Bishop. On your drive back home, I suggest stopping by Erick Schat's Bakery for some cinnamon pull-apart bread to enjoy in celebration.
SaveSave