During winter in Utah, you can create some of the most picturesque images you have ever captured. It is this time of year to focus on polar opposites: fire and ice, lights and darks, etc. Utah's unique climate means you will be able to find great contrast between the red desert landscapes and a fresh coat of white snow. Seeing fresh snow coat the most iconic landmarks within southern Utah's national parks are moments you will never forget. In the north, the abundance of wildlife upon a winter canvas shows the endurance many species have to survive, including humans.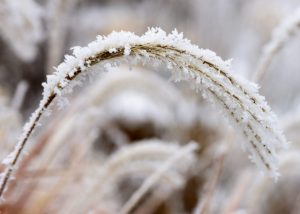 As you travel throughout Utah this winter season, keep your eye out for these memorable opportunities. Don't only take a picture for the sake of using your camera, but take a picture that tells a story. Look for those situations where you are able to photograph a picture that's worth a thousand words. Some of my favorite pictures during the winter are those that illuminate the beauty in harsh weather conditions.
Think outside the box to capture a multitude of compositions. This can range from your wide-angle shots of the Salt Lake Valley from the top of various mountain peaks, to the zoomed-in photo of individual snowflakes highlighted by the sun's rays, and everything in between.
The snow adds a harsh brightness to any daytime photo. For example, a complementary dark object of skiers, wildlife, or the buildup of snow upon a parked car are all exaggerated by the bright, white snow. Use this to your advantage to control and guide your viewer's eye towards the main story of your picture.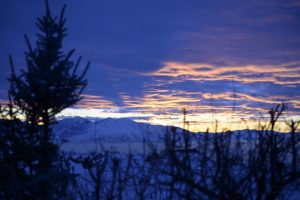 Sunrises and sunsets during the winter are also quite breathtaking. Due to the reflective properties of snow, the vibrant colors from the sun are not only on the clouds above, but on the snow below. You see an abundance of colors across the snow including bright reds, oranges, and yellows. It's these types of natural phenomenon that are truly exciting to photograph.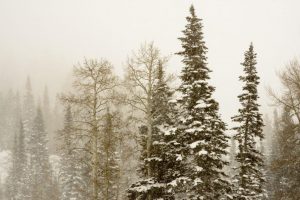 Once you have your subject setup, try a variety of options with your camera to achieve the perfect composition. For example, during sunset photos, try using a longer exposure to highlight all of the colors in your scenery as well as making your image appear smoother. Another tip for photographing snow it is to slightly overexpose your images. Snow tends to have a blueish color when viewed through your camera lens. Overexposure will help solve this problem and give you an image that better resembles what we actually see. Don't forget to play around with a variety of aperture settings. To make a snow storm look more harsh, lower your aperture (increase your depth of field). The image will include more snowflakes in focus over a greater distance to exaggerate the severity of a storm.
These next few months, I will be out trying to implement these techniques in my photographs of our winter environment here in Utah. It will mean cold fingertips, but it is worth enduring the freezing temperatures to capture the beauty our state has to offer.