Editor's Note, Sept. 2015
I don't like pumpkin spice. That's right, all you latte-loving lunatics, I won't be mobbing a Starbucks or Trader Joe's any time soon.
But that doesn't mean I don't love fall.
There's magic in the leaves changing colors (plus, I hear orange is apparently the new black). Now is the chance to raid your nearest Target for knitted hats and watch "Hocus Pocus" until you croak. But most of all, it's the perfect time to enjoy the Utah outdoors … before the skiers descend (yes, that does sound like the name of a low-budget horror flick at Sundance).
To help you get outside all you can before the snowfall, we've filled this issue of Wasatch Magazine full of trip ideas for an adventurous October. It's our annual "Fall Break Guide," and inside you'll find stories leading you to Bryce Canyon, sending you good vibes from Montana, and calling you to join us in Tahoe. You can also check out our guide to hiking around a scenic Utah lake or climbing at Indian Creek.
For memorable travels this Fall Break, we're here to help you get all your ducks in a row (because I hear those critters also hate pumpkin spice). Quack!
@CourtneyLTanner
Leave a Comment
About the Contributor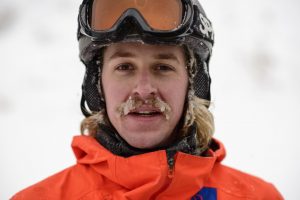 Kiffer Creveling, Photographer
Kiffer Creveling is a PhD student in Mechanical Engineering studying the strength of adhesion between the vitreous and retina of the human eye.  He has been working with the Wasatch Magazine for five years now.   Kiffer's favorite outdoor activity is skiing and snowboarding; whether that is downhill, telemark, snowboarding, or cross country skiing, he just loves the snow.