Fall can mean many things to many people. For outdoor enthusiasts who like to soak up as much summer as possible, fall means the end of long days and warm summer nights. For others, fall can be a transition time from a packed summer to a gnarly ski season. Many people see fall as the time of year they wait for, and can't wait for the weather to get a little cooler so their mountain bike rides will be a little less sweaty and full of more color. For those who like to fly fish, fishing is at its peak during the fall months, as the fish are preparing for winter. Depending on your favorite outdoor activity, fall can have many different meanings.
I caught up with river rafting guide Adam Parker to talk about what fall means to him. Adam is a student at the University of Utah, and has been a river rafting guide the past two rafting seasons. His first season was in Moab, and this past season Adam guided on the Rogue River in Oregon.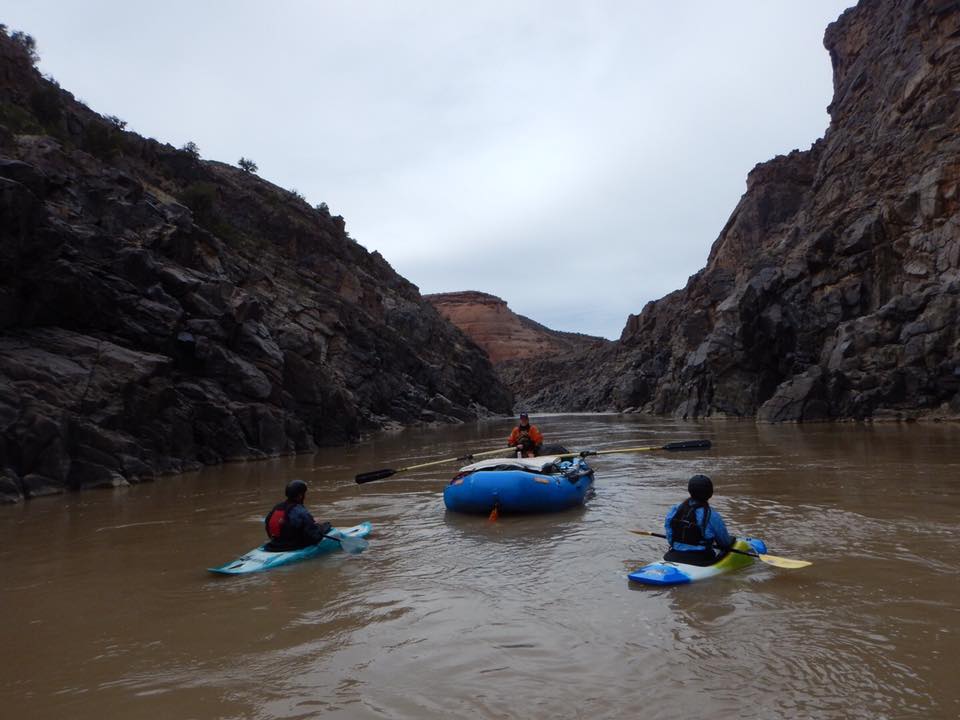 Adam discussed his work-life balance, saying, "The Rouge River is my happy place. I'm a river rafting guide from May until August.  From August until May I'm a full time student, work for the university, and ski recreationally in winter. I do some hikes in the fall and spring, but I really try to get out on the water as soon as possible."
When I asked Adam what he enjoys most about rafting in the summer, he gave me a two part answer: one internal and one external. The first thing that Adam enjoyed about being on the river was getting away from everything.  "Being able to go into the flow state where you lose track of time and are able to be centered just in the moment you are in is what I enjoy about guiding." Adam told me that his happy place is the time on the water when you are only focused on what you are doing in that exact moment.
The second reason why he enjoys being a guide was more extrinsic. Adam enjoys watching the joy that other people feel while they are on the water. "Besides the happy place, seeing the joy of people come out over the course of the trip is one of my favorite parts of the job. People change from the first day being so terrified they only want to sit in the middle of the boat, almost tied into the center, to riding the bull on the front of the raft and swimming through rapids.  Seeing the joy on peoples face is indescribable."
For Adam, Summer is running down fish ladders, navigating around class V water falls, losing oars, and having proper adventures. Things like guiding people who are in their seventies through class III rapids and being able to look back and laugh at those memories is exactly what being on the river is about.
Adam described the transition to fall as the transition from beach bed to actual bed. "[Over the course of the summer] you become more comfortable sleeping on a sandy beach than you do in a bed. Then you come back and it's an instant switch to coming back to a city, to living in a basement bed room, and to an office with no windows. It's just that flip that never keeps me down, but [what] I end up saying all the time is, "I wish I was rafting still. I just want to be back on the river." The rafting season for Adam ends as soon as he gets to school. "I have about a month where I'm like  'Ughh'  but then I start to think about ski season."
Fall to Adam is the transition from the river to the classroom, from Oregon to Utah, and from sleeping on a warm sandy beach to stiff mattress in a basement in Salt Lake. Fall becomes the end of summer and represents getting ready for ski season. While the fall transition period can be difficult for people who come alive in the summer and winter, others can't wait for September to roll around.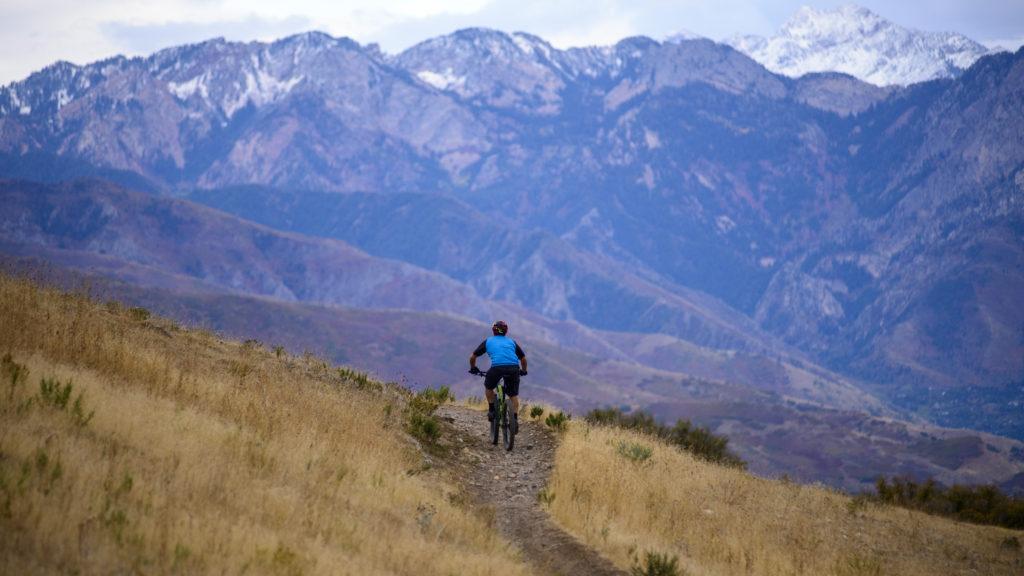 To contrast Adam's perspective of fall as a transition period is Scott Schaefer, the Director of Activities at Talisker Club in Park City. Scott is a transplant from Seattle who moved to Utah thinking he would only stay for the winter of 1992. Scott has never left. He lives for the outdoors.
"I've done some form of outdoor activity my whole adult life. I moved from Seattle in '92 to be a ski bum. I worked for Deer Valley during the winters and as a mountain bike patroller during the summers." During the fall, activities like fly fishing and mountain biking are at their peak. "During the fall, the fish are biting getting ready for winter, you don't have as many people on the rivers, and not as many guided trips."
Scott's busy as Director of Activities at Talisker Club in June, July, and August, so theseason where he has some free time is the fall. Most clients come out to Park City during the summer and winter seasons for golfing and skiing respectively. For Scott, fall is the time he gets to enjoy himself. He doesn't see fall as a prep season. He waits for fall to arrive so he can do his favorite sports.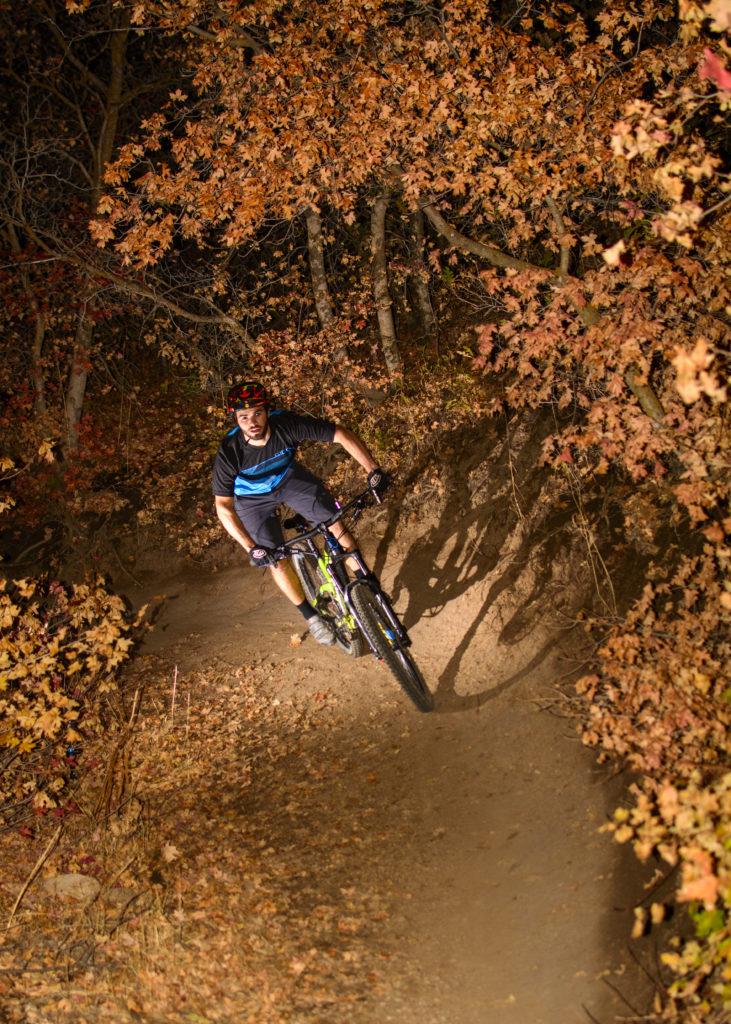 Scott is an avid mountain biker and has biked all across the state of Utah. The fall is a quieter time of the year for Scott and allows him more free time to go mountain biking, as kids are back in school during the fall, and parents are back at work. Pastimes like mountain biking are also more enjoyable because of the cooler temperatures, beautiful colors, and less people clogging up the trails. Recently, Scott has been getting into climbing, and recommends climbing in Big Cottonwood Canyon, Wood Canyon, and Maple Canyon during the fall. For Scott, fall isn't a time of transition but rather a time to relax and enjoy what he loves to do most outdoors.
Scott and Adam present two different perspectives on fall, one as a transition period, and the other as a time you wait for all year. Whether you side with Scott and wait all year for fall, or are more like Adam and just see fall as a necessary evil between summer and winter, go and enjoy the outdoors, the cooler temps, and changing colors.