It was hot when we left the arid floor of the Owen's Valley. Now, after roughly 6,000 feet of vertical gain, the sun was setting over the crest of Shepard's Pass, and we had 30 minutes to set up camp before temperatures dipped below freezing. Along with digging a platform, pitching the tent, and a final sorting of gear for the next day's early start, we needed to eat to replenish all the calories we had burned.
When tackling challenges both big and small in the mountains, time is of the essence. Food preparation is among the first activities to be given short shrift. While this used to mean meals of cold canned beans and excessive amounts of trail mix, thanks to modern quick-boiling stoves and freeze-dried food, a substantive meal with multiple layers of the food pyramid can be as close as 10 minutes away. If you have any experience in the backcountry, you're probably familiar with prepackaged meals from companies like Mountain House and Backpacker's Pantry. As more and more people venture into the outdoors, there has been a growth of prepared meal options on the shelves of REI and other local outfitters. One such company, Peak Refuel, can be found in stores along the Wasatch Front, and is based in American Fork, Utah.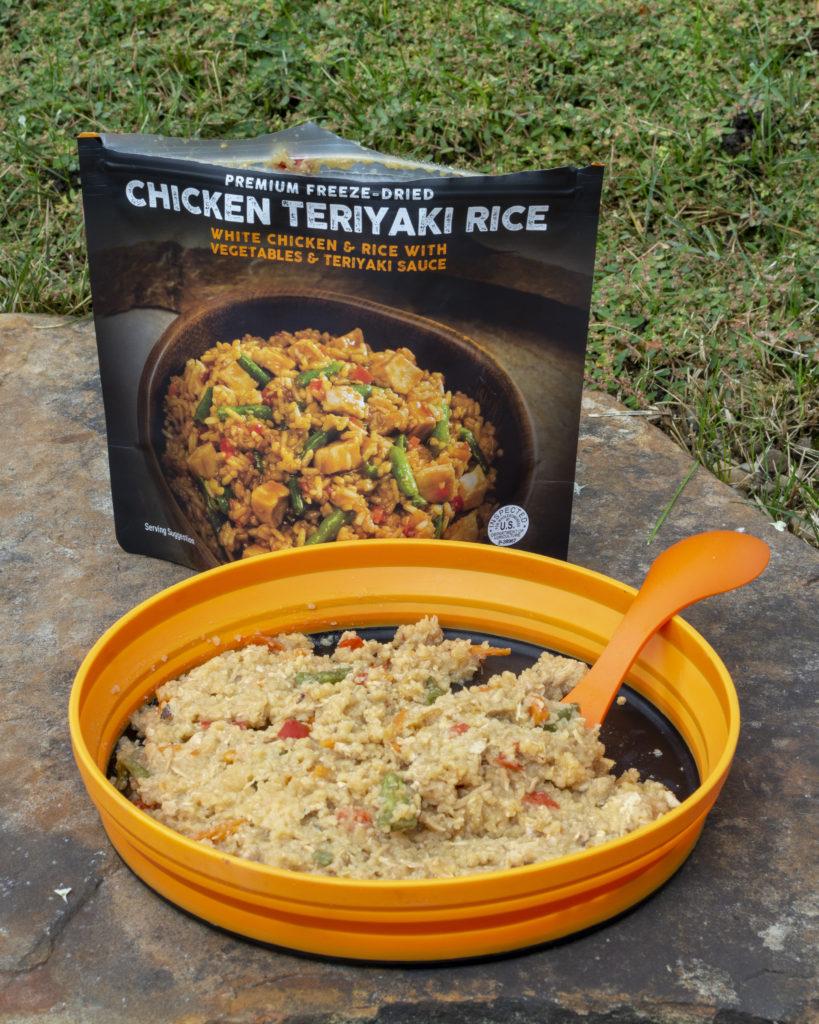 Peak Refuel prides itself in providing meals with the proper nutrients to replenish and sustain. Each of the two-person meals that we tested contained nearly 40 grams of protein along with a range of other vitamins and minerals. In total, we were provided three meals to try out; a breakfast skillet with sausage, potatoes, onions, and peppers; and two lunch/dinner options: sweet pork with rice, and a teriyaki chicken. Previous experience with freeze dried meals has taught me that following the instructions listed on the package can lead to mixed results, with some meals coming out as more of a soup than anything solid. As such, I paid close attention to the consistency of the food as I closely followed the cooking instructions on the packaging.
I sampled all three meals over the course of a week and was excited to find that cooking instructions were dead on for the elevation of Salt Lake City, at nearly 4,500 feet. None of the meals turned to soup in the bag, and after waiting the prescribed amount of cooking time, I did not encounter any undercooked beans or grains that only a dentist could love. As far as flavor goes, I was most impressed by the sweet pork and rice option, which hit a pleasant balance of sweet and smoky that far surpassed your average lunchroom sloppy joe. The teriyaki chicken with vegetables came in a close second with maybe a bit too much sweetness, but still not bad, all things considered. My only minor complaint came with the breakfast skillet, which despite the impressive texture of the powdered eggs, lacked a bit of flavor. However, this could easily be overcome with a dash of salt and your favorite packable hot sauce.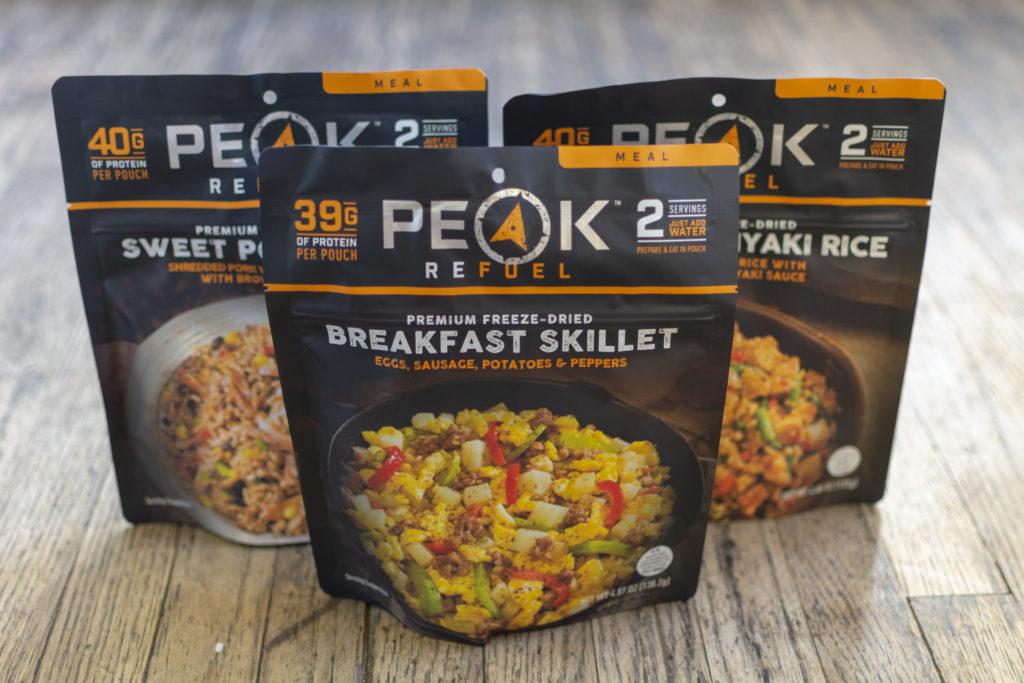 In summary, Peak Refuel provides an excellent local alternative to the big-name backpacking food brands. They make many more options than just the three that we sampled. If you are in the market to change up your backcountry food game, we recommend you give them a shot. A full description of their options and where to buy them can be found at www.peakrefuel.com.