Gear up for anything
The best way to fully prepare for the Wasatch is to have as much variety in your gear as possible. The weather changes so much throughout the year that you need to be ready for whatever Mother Nature throws at you.
The amount of things to experience in this mountain range are endless, and to fully grasp all it has to offer could take years or even a lifetime. Personally, I like to take part in as many activities as possible. In the spring and summer, you can find me riding my bike up the various canyons. In the winter months, I try to be on the mountain as much as possible with my skis, snowboard, or snowshoes. Recently I picked up cross-country skiing, and I will be doing my best not to look like an absolute beginner this year.
As far at the essential gear for every person goes, I'd suggest investing in a full set of camping gear. Your tent, sleeping pad, and sleeping bag often become your best friends. I prefer Marmot brand for most of these items. A compact stove is also a plus. Mine, a Coleman, does the trick quite nicely.
It takes time to build up your inventory, but over the years, you can acquire your gear to achieve days and nights that you will remember your entire life. You might need an entire garage just to hold all your gear. It is something any Wasatch veteran can be proud of.
Leave a Comment
About the Contributor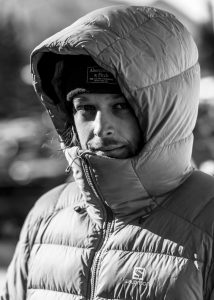 Peter Creveling, Photographer
Peter Creveling is currently a Ph.D. student at the U studying mechanical engineering and has been on the Wasatch team since 2015. His favorite outdoor activities include skiing and rock climbing, and he can be commonly spotted on the slopes of Big and Little Cottonwood Canyon year round