Nothing beats adventures with lots of people and few limitations, but every once in a while it can be fun to mix up the group members– or un-mix them.
Spending time in the outdoors with those who are special to us can create some of the most unparalleled moments. Trips into the outdoors have the potential to cultivate and solidify bonds. When I embark on a journey with several other women, I feel our pre-existing connections strengthen.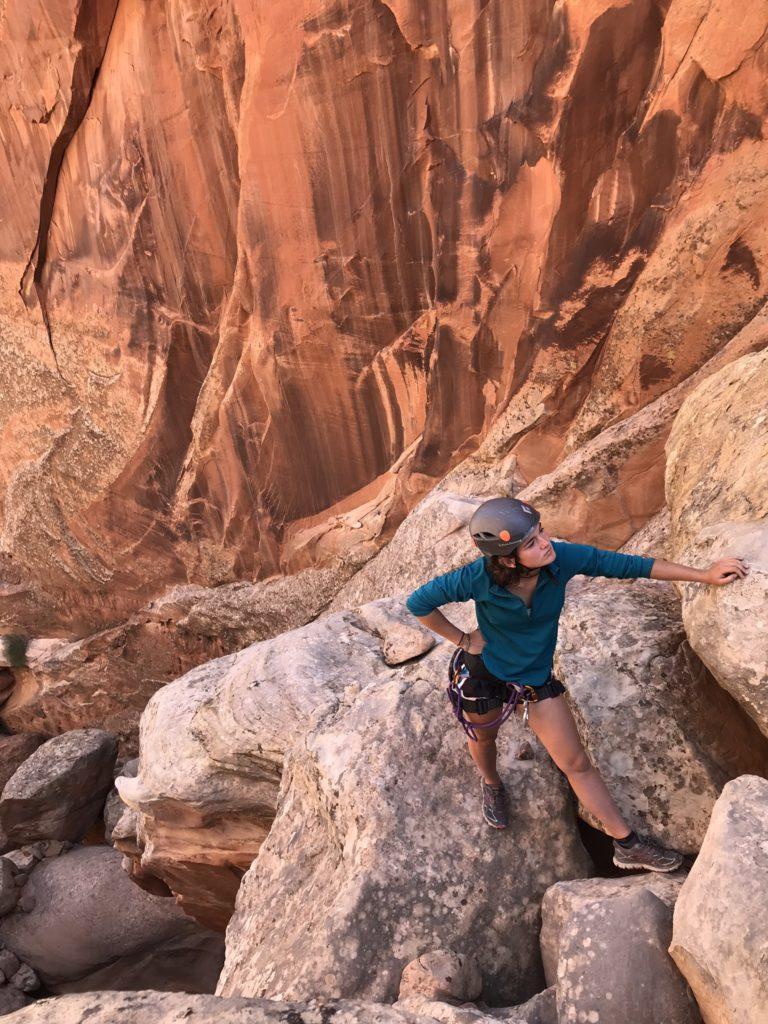 Last summer I was fortunate enough to take several weekend trips to southern Utah. I learned how to canyoneer with the help of some of my best male friends, and our trips yielded plenty of phenomenal experiences. Over Labor Day weekend, my friends ventured off into the Canadian distance, leaving my female friends and I to our own devices.
I grabbed my girlfriends, some borrowed gear, and the beta for more canyons than we had time for. The five of us drove down to Capitol Reef National Park to canyoneer. We all had different experience levels, but we put our skills to use and completed each task safely. We spent two days laughing, learning, and problem-solving together amidst blazing orange rocks and gold-flecked lizards.
As the weekend progressed, my appreciation for my fellow outdoorswomen and our relationships soared. I would watch them rappel into murky potholes, or squeeze down deep slot canyons, and tear up a bit. On previous trips, there have been moments when I find myself seeking validation from others. My ability to appreciate my own strengths as well as the successes of my companions blurs. I try to prove myself as being an equal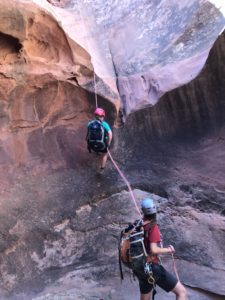 contender in whatever activity we are partaking in.
These may be self-imposed criticisms, but going on all-women's trips allows me to shed my competitive layer. I am able to focus on personal growth and supporting others. Women's trips are empowering. Society often holds women to a lower standard than our male counterparts. Excursions like my Capitol Reef trip serve as a reminder that we don't need men to adventure.
So, if you identify as female, assemble a group of ladies and go on an adventure! It doesn't matter if you drive across the country or spend a couple hours hiking in Little Cottonwood Canyon. Just get outside and watch each other flourish.
Sofia Sant'Anna-Skites ([email protected])