Grassroots Outdoor Alliance Pulls Out of Utah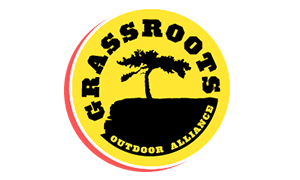 In February of 2017, Outdoor Retailer Show Director Marisa Nicholson announced that Outdoor Retailer, the Outdoor Industry's largest gear expo, would not be returning to Utah following the expiration of their contract in 2019. This means that the summer 2018 show will be the last OR show in the state that has hosted it for over two decades.
While the loss of such an event is sad for Utah, there was still a glimmer of hope. Grassroots Outdoor Alliance was in the final stages of contract negotiations to move their show to Sandy, Utah. While not as big or flashy as Outdoor Retailer, the new show would still tie the state directly to a part of the outdoor industry.
Grassroots Outdoor Alliance is an organization created to help independent specialty retailers. They began small, just six members sitting around a table helping each other navigate the vast outdoor industry. Since then, they have grown to represent over 60 brands in 130 locations.
"[We're] all about collaboration and education; to make us better at what we do" said Rich Hill, president of Grassroots Outdoor Alliance. Running a small, independent retail store is no easy task. The staff is small and has limited specialties. Being able to collaborate with other businesses and get advice from people in similar situations is extremely helpful to the members of Grassroots.
Their trade show represents this goal. There is no music played, no alcohol served, and all the booths are closed off into private rooms. "It is a get-work-done kind of atmosphere," Hill said. Grassroots handles meetings and other logistics so that retailers can focus on closing deals and stocking up their stores for the next few months. Outdoor Retailer is more a place to build relationships and connect with other members of the industry.
Although the shows are drastically different, the people attending them are not. Grassroots decided it was time to co-locate their show with Outdoor Retailer so their clients could easily attend both expos. Since, at the time, Outdoor Retailer was planning on staying in Salt Lake City, Grassroots planned to move their show from Albuquerque, NM,  and Knoxville, TN, to Sandy. This plan dropped as soon as Outdoor Retailer said they would not be considering Salt Lake City as a future host site, and Grassroots announced their decision earlier this month. Their main goal is to co-locate their show with Outdoor Retailer, something that would not be possible if they signed a long-term contract inside of Utah. The business for Sandy hotels and restaurants won't be brought by the outdoor industry.

Photo courtesy of Grassroots Outdoor Alliance
Leave a Comment
About the Contributor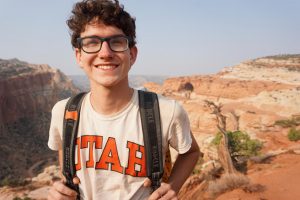 Nick Halberg, Editor
Nick is a senior studying philosophy and economics. He started with Wasatch Mag three years ago, and now is happy to be co-leading the publication as the Print Editor. He is passionate about environmental issues, especially ones regarding resource use. On weekends, he likes to explore new places in the desert.