How to: Tie a bowline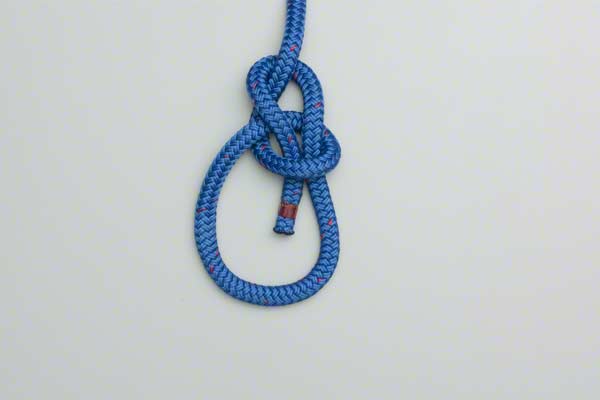 One of the most useful knots you can learn to tie is the bowline, a knot in which the loop does not slip.  As my dad taught me, there are three important rules to tying a knot:  1)  it is easy to tie, 2) it does the job, and 3) it is easy to untie.  The way to correctly tie the bowline knot is to first grab the rope and make a loop.  Then, using the free end of the rope, thread the end through the loop and go around the opposing rope and back through the loop.  This is the saying to remember the bowline:  Make a hole, the rabbit goes out the hole, around the tree, and back in the hole. Detailed photos and video tutorial here: http://www.animatedknots.com/bowline/#ScrollPoint
Bowlines can be used to tie a loop at the end of a rope to be used for hanging a bear bag or a hammock.  The knot can also be used as a safety harness to put around someone as the knot will not tighten and restrict circulation during the event of a rescue.
Detailed photos and video tutorial here: http://www.animatedknots.com/bowline/#ScrollPoint
Photo courtesy of animatedknots.com
Leave a Comment
About the Contributor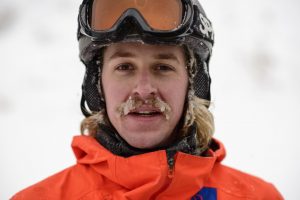 Kiffer Creveling, Photographer
Kiffer Creveling is a PhD student in Mechanical Engineering studying the strength of adhesion between the vitreous and retina of the human eye.  He has been working with the Wasatch Magazine for five years now.   Kiffer's favorite outdoor activity is skiing and snowboarding; whether that is downhill, telemark, snowboarding, or cross country skiing, he just loves the snow.