The Leave No Trace Center for Outdoor Ethics is "a national organization that protects the outdoors by teaching and inspiring people to enjoy it responsibly." The organization and its seven major principles are endorsed and supported by the National Park Service, Subaru, REI, L.L. Bean, Clif Bar, and many, many more. Recently, however, new Leave No Trace (LNT) principles were added to the list. One in particular has been highly controversial: tag images thoughtfully.
The initial seven LNT principles are: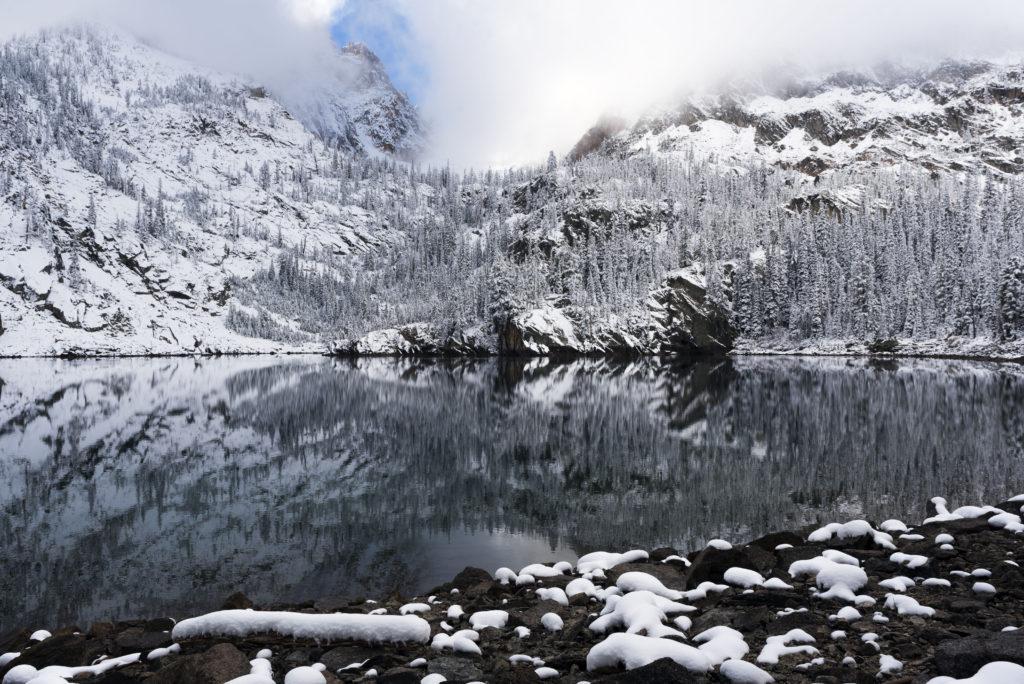 Plan Ahead and Prepare

Travel and Camp on Durable Surfaces

Dispose of Waste Properly

Leave What You Find

Minimize Campfire Impacts

Respect Wildlife

Be Considerate of Other Visitors
These principles are not black and white rules when heading out into nature, but are commonly-practiced "guidelines" by outdoor recreationists on how to properly behave and exercise good judgement when in the great outdoors. Now, to address the ever-growing social media generation and digital revolution, LNT proposes four new principles:
Tag Thoughtfully

Be mindful of what your images portray

Give back to places you love

Encourage and inspire Leave No Trace in social media posts



To me, all of the LNT principles seem logical and totally acceptable. However, the "tag thoughtfully" proposal and those who perpetuate it have received a tremendous amount of backlash from those who believe exact locations should be readily and easily available to everyone. Along with this proposal, on LNT's website, the organization urges us to "avoid tagging (or geotagging) specific locations. Instead, tag a general location such as a state or region, if any at all." With this, I couldn't agree more.
I'm a landscape and outdoor photographer, skier, rock climber, hiker, and also worked for two summers on a Professional Trail Crew in upstate New York's Adirondack Mountains. Our crew spent five days at a time in the backcountry, building new hiking, biking, and cross-country ski trails. We also maintained and constructed trail infrastructure such as bridges, stairs, and ladders. Through all my pursuits, I've spent more time between the pines than on city streets.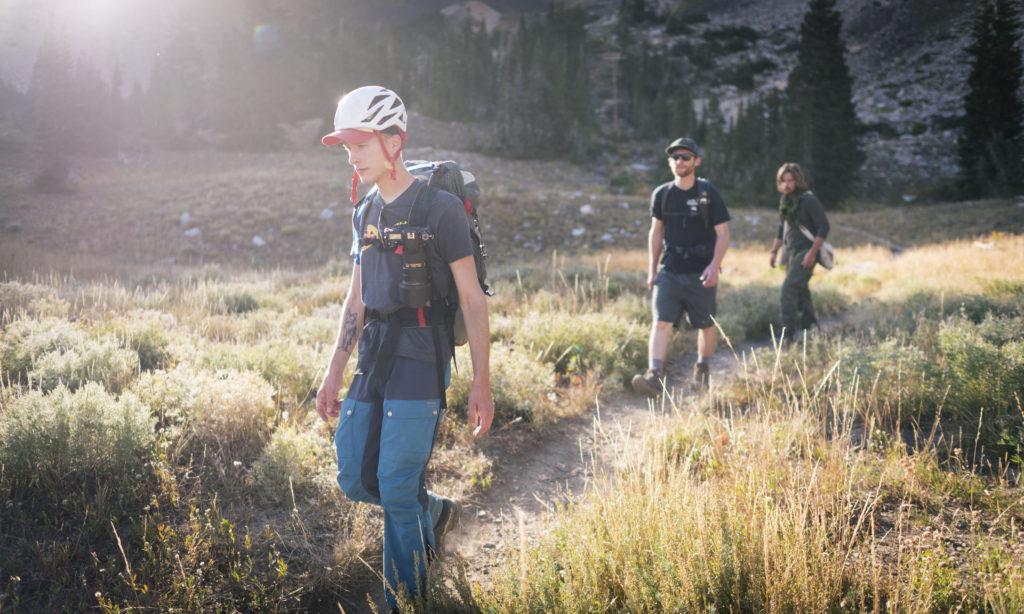 While working, playing, and creating art in the woods, I've seen the impact that we outdoor recreationists have had on the land too many times. Over a span of 21 years spent hiking in the Adirondacks, I've witnessed obvious degradation of trails, fragile alpine vegetation, and the explosion in popularity of scenic vistas and summits.
In the Adirondacks, there's a popular "challenge" and club dubbed the "46", which represents the 46 tallest mountains in the park. Each year, hikers who finish all of the peaks are able to send in their list showing the mountains they completed, and on what day, and are added to the official "46er" roster. When looking at club records, there's an exponential growth in finishers around 2012 – the same year Facebook bought Instagram and both social platforms really took off. Because of the increase in visitors to the 46 peaks and the park itself, and most likely a lack of education regarding outdoor ethics, hiking trailS and scenic vista integrity have continued to erode, and now at an accelerated pace.
Having traveled to other parks such as Yosemite, the Great Smoky Mountains, Zion, the Grand Tetons, Yellowstone, Canyonlands, Arches and more, an increased amount of visitors is evident. About 331 million people visited United States' National Parks in 2017 alone. It's clear that we should all do more as nature-lovers to help protect the places we love so much and to help mitigate negative effects of overcrowding in our parks and public spaces.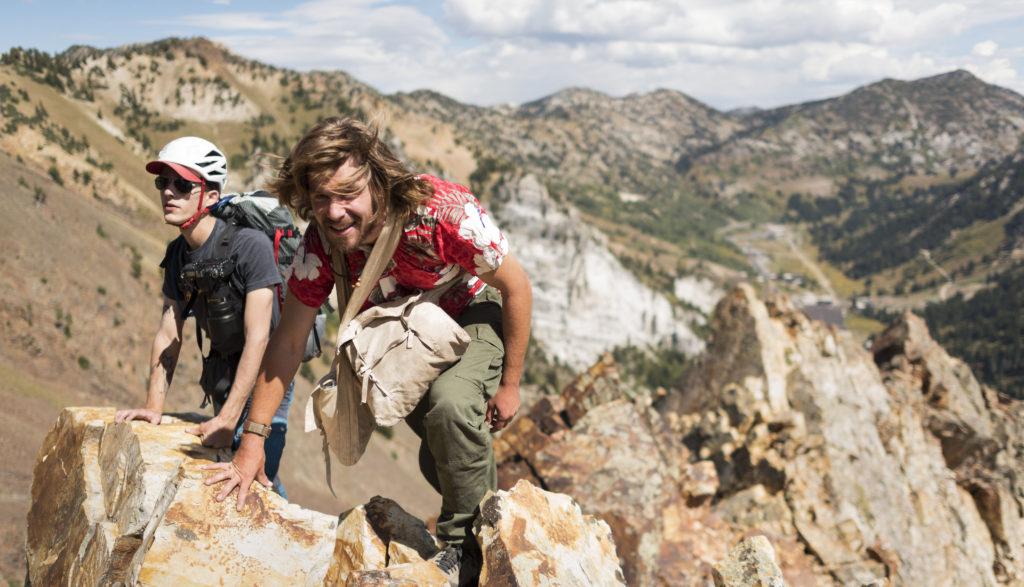 Being a photographer who shares work on Instagram and other forms of social media, I'm always conscious of the catch-22: how do we promote people to have their own outdoor experiences, which will hopefully lead them to eventually become future stewards of the land, while also not loving public places to death? Hence, LNT's social media guidelines. When I do post locations to Instagram, Facebook, or any number of online apps, I'm sure not to tag a specific location, but rather the park or even simply the state, if anything at all. It sounds like a minuscule effort and change, but it can have lasting and influential effects.
Recently while hiking in Idaho's Sawtooth Mountains, I ran into two Instagram influencers (Quinn: @everchanginghorizon and Jess: @jess.wandering) on the same trail. Between both of them, their follower count adds up to just under 1.5 million. We spent the entire day together, enjoying clear skies, fresh snow on the mountains and trees, and a completely empty trail. We had long conversations about environmental and social media ethics. We all agreed that in a majority of cases, leaving out the location of an image is best for preserving the environment and the integrity of the land we love.
Quinn told a story of how while living in Hawaii, he had visited a beautiful, unknown waterfall just after a storm. He was the only person there that day, and posted the location to his hundreds of thousands of Instagram followers with a caption that read something along the lines of, "This is the place to be after it rains." Following the next storm, Quinn laced up his boots and headed back to the same spot, thinking nothing of it. When he returned the second time, however, he found the location to be flooded with tens of other influencers and people who were there because of his very post. After returning a few times, he found the location littered with trash and not respected in its natural state. This is when he realized the effect his social media posts could have.
We all realized that we shared similar criticism, being called elitists, or even arrogant, entitled, and condescending for simply not sharing a specific location of an image on social media. But this is far from the truth, or and certainly not how we view ourselves.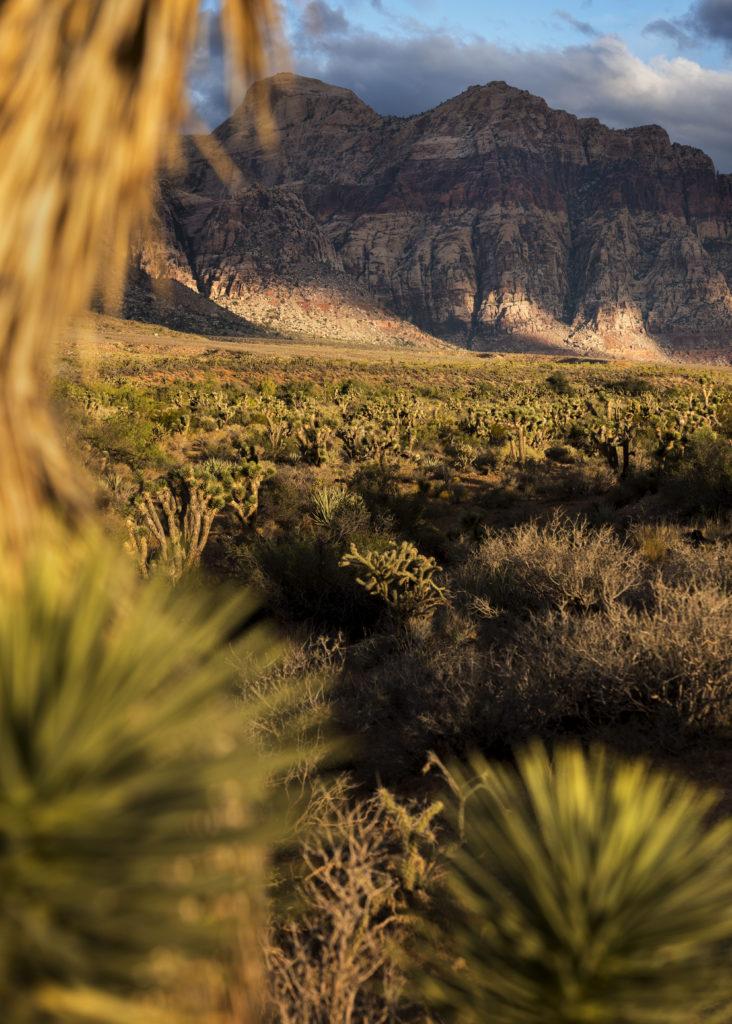 By not tagging a specific location and encouraging LNT practices and positive outdoor ethics in our captions, we're hoping to help mitigate the issue of overcrowding and littering in places where the land cannot physically adapt to these problems. I truly believe, especially with online communities like the Outbound Collective, and outdoor forums and Facebook groups as evidence, that it's naive to think there's no correlation between the places we post about online and the amount of people that subsequently end up visiting them.  
More people getting outside hopefully means more people realizing the beauty of wild spaces. Such people will potentially be the future voices of the land. But it's also important to realize the effect our social media posts can have on certain landmarks and landscapes. So perhaps next time you go to post a picture of the mountain you hiked, river you kayaked, climbing route you sent, or line you skied, think twice about posting its exact location. Plus, consider adding some sort of stewardship-related section to your caption. As Leave No Trace states, "social media, if used the right way, is a powerful tool that can motivate a nation of outdoor advocates to enthusiastically and collectively take care of the places we share and cherish."