Opportunities For An Unconventional Spring Break
Spring break for college students almost always gets a bad rap as a time for undergrads to wreak havoc on beach towns across the country. While there may be some truth to these accusations, many University of Utah students are breaking the mold and opting to spend their breaks serving underprivileged groups as well as visiting Utah's many national parks. Whether you are looking to save money, visit somewhere new, or do some philanthropic work, there are dozens of options to choose from when spring break rolls around again.
Perhaps the most obvious choice for visiting a destination other than the coast is one of Utah's many national parks. As the Wasatch Front eases into Spring and temperatures begin to rise, many of Southern Utah's prime attractions start warming up for various activities. With average March temperatures of mid-60s, parks such as Zion, Escalante, Moab, and Canyonlands are ideal destinations for early season adventures whether it's camping, hiking or climbing. Beyond this, early season trips to these parks combined with the ability to visit on weekdays over break can allow very easy access to campsites and popular areas, which tend to see a large number of tourists on weekends and over the Summer.
Another great opportunity to take advantage of spring break and steer clear of a non-traditional beach trip comes by way of the University of Utah's very own Bennion Center. The Bennion Center offers Alternative Break options for Fall, Winter and Spring Break. The Bennion Center explains that, "The Alternative Breaks program engages University of Utah students, faculty, and staff in justice work and experiential learning over school breaks. 'Alt Breaks' collaborates with non-profit organizations to promote lifelong activism through service, education, dialogue, and reflection." The most recent Alternative Break sent students all across North America, whether it was right here in Utah, north to Vancouver, or to California. Each destination has its own unique project based goal for the week. Examples of this year's included animal advocacy and rehabilitation, marine conservation, and youth empowerment, along with many others. No matter your major or interests there is a chance for everyone to be an activist for a week. These trips, however, do have an attendance cap and work on a first come first serve basis- be sure to reserve your spot early for spring break next year! More information can be found on the Bennion Center's website: https://bennioncenter.org/
The next time you are determining plans for spring break, remember that there is an array of choices that can be cheaper and far more fulfilling than just a week on the beach.
Leave a Comment
About the Contributors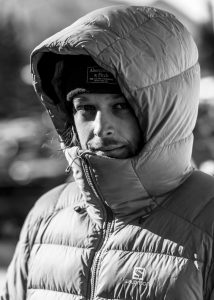 Peter Creveling, Photographer
Peter Creveling is currently a Ph.D. student at the U studying mechanical engineering and has been on the Wasatch team since 2015. His favorite outdoor activities include skiing and rock climbing, and he can be commonly spotted on the slopes of Big and Little Cottonwood Canyon year round