Outdoorpals – Find New Adventure Partners
On November 30th, 2018 three of my friends and I piled into my SUV with our skis, snowboards, and other winter gear for an annual trip up to Grand Targhee Ski Resort. Having moved to Ogden about two weeks before, I was excited to have some people to ski with. Finding new friends to enjoy the outdoors with was proving difficult,  as I was new to Ogden and a couple years removed from college. Attempts to meet people were complicated due to working full-time in Heber City, meaning only about half of my week was spent in Ogden.  Often the times I was free to climb at the gym or go skiing were midday or mid-week, and most people were busy during those times.  With that weighing on my mind, I told my friends about the problems I was having finding people with similar interests to help build my new social life. In one fateful moment, one of us said, "There needs to be an app for that."  The idea instantly felt right. The rest of the drive to Targhee was spent brainstorming the purpose, functionality, and name of the app. It was on this trip that the idea for Outdoorpals was born.
Fast forward to a couple years later, we were finally ready to make Outdoorpals a reality and the need for it seemed greater than ever. Too often people who enjoy the outdoors are stuck making the choice between going alone or not going at all, neither of which are good options.  Not only is that more dangerous, but the sad reality is that it contributes to many people abandoning sports and activities they love as they get older and their network of friends diminishes or disappears through life events. Time spent being active in the outdoors is crucial to our health, yet it too often is an afterthought. Likewise, people who are interested and motivated to get outside and try something new become discouraged when they don't have people to help mentor them in. For all these reasons and more, we are excited about the launch of Outdoorpals in early 2021.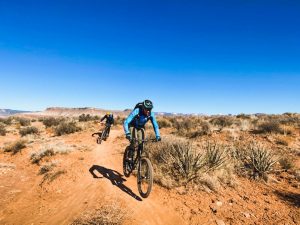 The app is event-based, focused on helping people find activities for them to join within their own network or local community.  Too often, the people around us have the missed potential to become friends and outdoor partners. You may already know people who you could be adventuring with, but are simply lacking a mutual connection of interest. Outdoorpals allows you to do just that. By using the app and entering what activities you are interested in, it will connect you with those in your area who have similar interests. For someone starting out in a new town, or even a local looking to get into another sport, they may need help getting their foot in the door with other adventurers in the same situation.
Nature is a wonderful playground, but all too often people feel shut out from the community or are intimidated.  As an outdoor community, we want people to be outside, happy, and healthy.  We want people who feel like they are on the outside to have an avenue to join the outdoor community in a safe, responsible, and fun way. These are the goals for Outdoorpals.
To learn more about Outdoorpals, please visit our website (Outdoorpals.com), follow us on Instagram (@getoutdoorpals), and sign up for our beta test.  We will be launching in early 2021 with a focus on northern Utah.