Resting along the jagged divide bordering the Millcreek and Big Cottonwood canyons, Mount Raymond and Gobbler's Knob are two idiosyncratic peaks connected by a single mile-long ridge, both surmountable in a single day. While these peaks are closer to sea-level than some of the Wasatch's more formidable, with Gobbler's Knob at 10,246 ft. elevation, and Raymond a mere 5 ft. lower,  this hike is strenuous and not for the faint of heart… or lungs. Courageous mountaineers willing to brace the summer heat and an 8.3-mile trek, however, will be rewarded with access to sublime wildflower meadows and a unique perspective of the Cottonwood Divide, Salt Lake Valley, and beyond.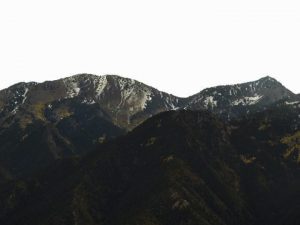 Getting there
The ridgeline connecting these peaks is accessible from two routes: Alexander Basin from Big Cottonwood Canyon, and Bowman Fork from Millcreek Canyon. Which route is preferable/easier is a subjective question wrought with controversy; since I have only had the opportunity to undergo the latter, though, I'll stick with that one.
To reach the Bowman Fork trailhead, follow Millcreek Canyon Road approximately 4.5 miles to the Terrace Picnic Area. It's very easy to miss, so keep your eyes peeled for signs. A narrow, paved road will lead you up several curves to a small parking lot near the trailhead.
Not far from the trailhead, you will be presented with signs directing you towards either Elbow Fork or Bowman Pass — keep towards Bowman pass the entire duration of the hike. Like other trails in Millcreek, dogs are permissible (off-leash on odd-numbered days). If you intend to summit Gobbler's Knob, bring your pup; Raymond is a bit too technical for paws.
The trail progresses along a winding stream and later converts to steep switchbacks, flourishing alpine forests, and meadows. Midway, a fork presents itself between Alexander Basin and Baker Pass. Continue towards Baker Pass. Note: particularly during this time of year, the trail is near overgrown with varied foliage. It is quite beautiful, though be prepared for mild bushwhacking — long pants are recommended.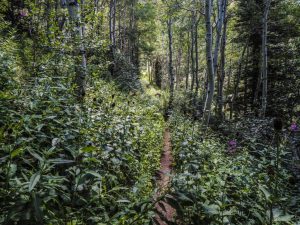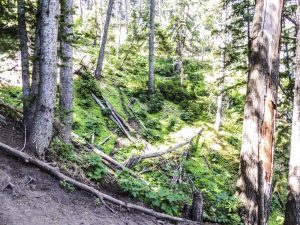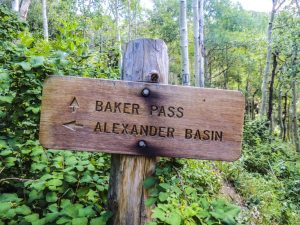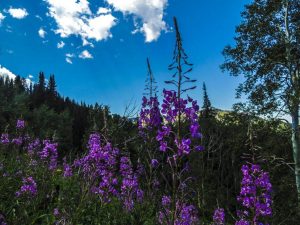 The trail eventually lets off atop the smooth ridgeline between Gobbler's Knob and Mount Raymond. At this point, you can progress either way. Continue left (North) for Gobbler's Knob, and right (South) for Mount Raymond.

Mount Raymond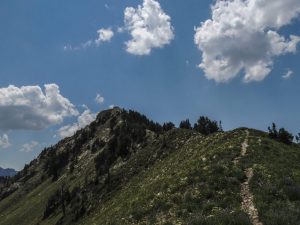 Summiting Mt. Raymond requires an additional 1 to 2 hours and a good bit of scrambling. The trail carves along the ridgeline south, which grows progressively steeper until stabilizing before the final ridge. This section is not recommended for dogs.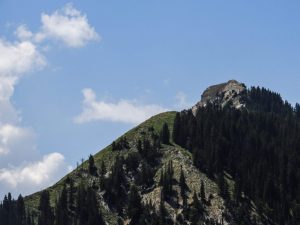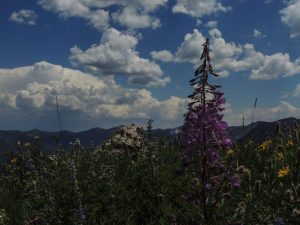 The traverse becomes a bit dicey as the slope transitions into a jagged knife-ridge. While daunting in appearance, this ridge is not entirely too difficult or exposed and requires only class-three scrambling. Be conscious of your step, and you shouldn't have too much difficulty.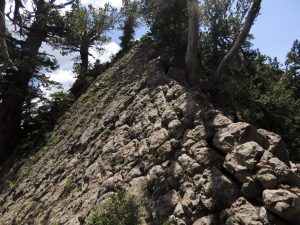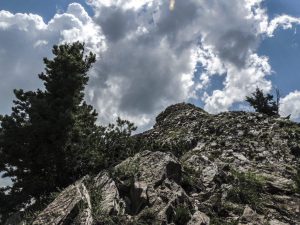 Photographs fail to adequately capture the beautiful perspective atop the apex. The chain of jagged peaks ahead is the Cottonwood Divide (Broads Fork Twin Peaks far right).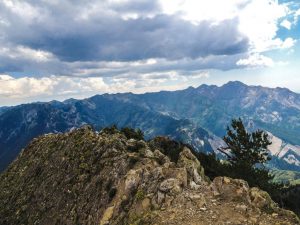 Mount Raymond is the tail-end of the Wildcat Ridge separating Big Cottonwood Canyon and Millcreek. Expert mountaineers braver than me can traverse the entire ridgeline as far as Mount Olympus — this precarious traverse demands technical climbing skills over 11.5 miles of exposed ridgeline known for its significant rattlesnake population.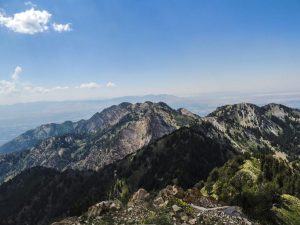 Climb down the way you came.
Gobbler's Knob
Gobbler's Knob is the most recognizable of the two due to its clear visibility from the Salt Lake Valley and distinctive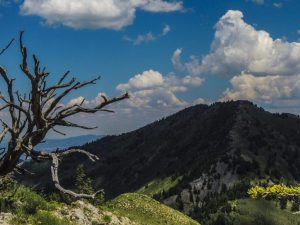 saddleback shape. Powder-hounds are known to summit the mountain in winter months to carve through its untouched snowpack and steep incline; this activity is typically discouraged in consideration of the periodic avalanches occurring along its slope each year — and the skiers who have lost their lives to them. The Folklore circulated by the Wasatch's earliest settlers warn of a supernatural presence in the knob's forests after dark— more on that here. While steep and exhausting in and of itself, Gobbler's Knob is the easiest of both peaks by far. Nothing technical, bring your pup.
The mountain's saddleback apex — a great place for lunch before making your way down. To return to the car, you need only follow the trail back down in the same direction. Another trail from the connecting ridgeline carves into the Alexander Basin route — shuttle cars if you would like to do both (note: dogs are prohibited in Big Cottonwood Canyon, however, so any pup you bring to the other would need a stop-off point if you want to do both).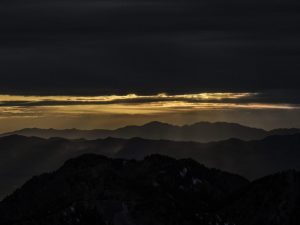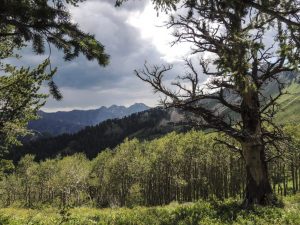 Be conscious of your body and exercise caution; food, water, and sun-protection are essential — best of luck.