Photo Series: Desert Heat
Earlier this year, I went on a trip to Mesquite, Nevada with my family. While we were there, we went out exploring in the surrounding desert. The harsh, dry desert landscape there is much different than what I am used to in Northern Utah. I have lived in Utah my whole life and I've spent a lot of time in the Wasatch mountains. I am used to tall pine trees, mountain lakes, and relatively cool weather in the mountains, as well as animals like moose, deer, and pika. The Mesquite desert is almost the opposite, with very hot weather, almost no trees, and bright orange sand. We only saw a few small animals, including lizards and birds. I was fascinated by all the different cacti and the flat sand that seemed to go on endlessly. I loved getting to explore this new place and enjoyed capturing the surroundings through photography.
Leave a Comment
About the Contributor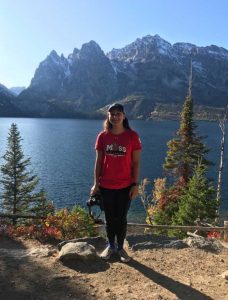 Abby Blackett, Photographer
Abby Blackett is in her third year at the U. She is majoring in communication and doing a minor in digital photography. One of the things she is most passionate about is the outdoors, and capturing the beauty through her camera.