Post-Trail Utah Eateries
Picture this: You have just finished backpacking for five days in the Wasatch Mountains. You are exhausted from hiking an average 10 miles a day, plus a little extra on the fourth day because you took a wrong turn. You have had nothing to eat besides cheese, crackers, filtered water, trail mix, and your assorted favorites of freeze-dried foods. On your way out, you can think of nothing else but your favorite eatery. Literally nothing else besides the next bite of food that you will be consuming. But where do you go? Here is a short list of my absolute favorite places to satisfy the overwhelming need to gorge myself.
Moab Brewery
If you find yourself venturing out in Moab, Utah exploring the vast amounts of red rock and national parks, but you are staying near or in town, you'll find plenty of locations to indulge yourself with food. Over the many years that I have traveled to the area and explored the landscape, there is one place that I keep coming back to in order to ease my way back into society: That place is Moab Brewery (686 S. Main St, Moab, UT 84532). Whether you consume alcohol or not, this is the place for you. Some of my best memories of eating come from sitting at their tables. Their food is worth it, I guarantee it. My personal favorite is the Jack Daniels Burger. If you have had it before, you know what I'm talking about. If not, what are you waiting for?!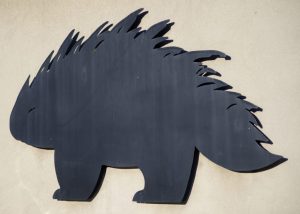 Porcupine Pub & Grille
Another great location is the Porcupine Grille located at the mouth of Big Cottonwood Canyon (3698 Fort Union Blvd, Salt Lake City, UT 84121). To this day, this pub and grill has the best nachos known to humankind. After ski days, camping trips, rock climbing, excursions or mountain biking adventures, I always make a stop here. The best part about their nachos is the portions: this appetizer is perfect for an entire family, or a group of three ravished climbers. Porcupine Grill's convenient location and delicious food makes this place perfect for anyone to stop by after a day in the Wasatch.
Lone Star Taqueria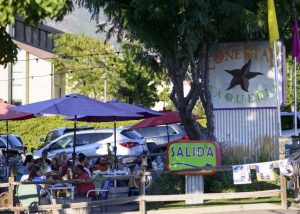 The other restaurant in my top three is Lone Star Taqueria located in Cottonwood Heights (2265 Fort Union Blvd, Cottonwood Heights, UT 84121). This place has some of the best authentic Mexican food in town for a reasonable price. They are especially known for their fish tacos and large portions, and I have to agree wholeheartedly that they deliver on both. Even though Lone Star Taqueria is a smaller restaurant, the atmosphere is perfect. Be sure to sit on their outdoor patio and enjoy the scenery up against the mountains while you reminisce in the memories you have just made.
These are only a few places to stop by in order to curb your hunger after a great adventure in the outdoors­–there are many hidden gems located throughout Utah so have some fun finding new haunts on your own. Ask people in the area where the best places are to stop by. My recommendation? Always find the place where the line is out the door. You won't be steered in the wrong direction.
Leave a Comment
About the Contributor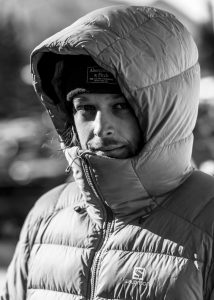 Peter Creveling, Photographer
Peter Creveling is currently a Ph.D. student at the U studying mechanical engineering and has been on the Wasatch team since 2015. His favorite outdoor activities include skiing and rock climbing, and he can be commonly spotted on the slopes of Big and Little Cottonwood Canyon year round