I'm spending the summer in Bozeman, a growing college ski town in south-central Montana just north of Yellowstone. Just six hours from Salt Lake City, it's the perfect home base for adventure excursions.
Sacajawea Peak (9,665 ft.) is the highest point in the Bridger Mountain Range just north of Bozeman. As a ridiculously accessible peak for its elevation, it makes for a perfect kick-off to the dry peakbagging season. Anxious to get outside, my brother and I loaded up and headed for the Bridgers the same day the gated access road opened.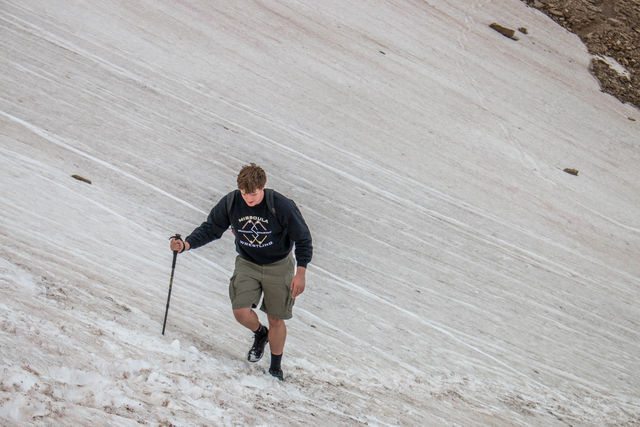 We left the trailhead around 6 p.m., hoping to catch sunset lighting on the way back down. After bushwhacking through trees and negotiating snowfields in tennis shoes, we gained the saddle to find winds carrying ominous clouds. What had been a pretty straightforward hike was about to become a little more interesting, but it wasn't because of the weather.
Further up, we were greeted by a lone mountain goat descending toward us. We stepped off the trail to get out of its way, but instead of continuing on as we expected, it redirected and headed straight at us. We had seen mountain goats at Glacier National Park and assumed they were generally passive animals as long as you keep your distance. This goat was different. Its fur was matted, its muscles defined and its hard eyes locked in on us as it got closer. It didn't match the description of the docile mountain goats willing to share the mountain we had read about on trail reviews. Maybe we were just more scared of the goats than other people. Yelling and waving our arms, it reluctantly turned away.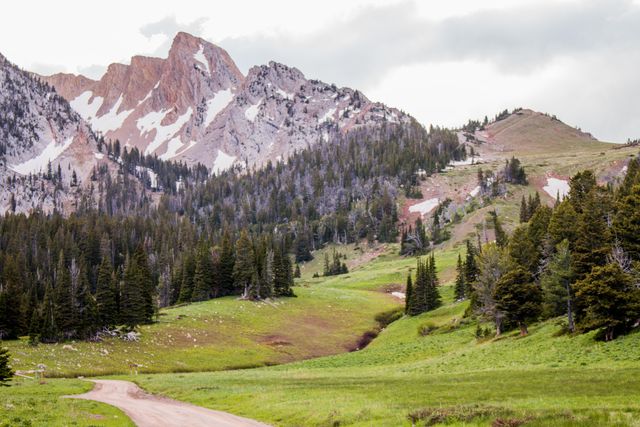 We continued to a point where we could spot the top of Sacajawea Peak, but we also saw four pairs of menacing mountain goat eyes and horns peering down at us, visibly alerted by our presence. Climbing to a point probably 50 feet from the summit, we decided it wasn't worth being tossed by the goats off the mildly exposed ridge. They were obviously more in their comfort zone than we were.
We finally bailed when they started walking toward us. Some personal research later told me they might have have been protecting the kids, who would have been higher up. Either way, it wasn't worth the humiliation of getting mauled by a goat to knock this peak off the list. The fun we had glissading on the way down mostly made up for not making the summit. What a crazy, short trip.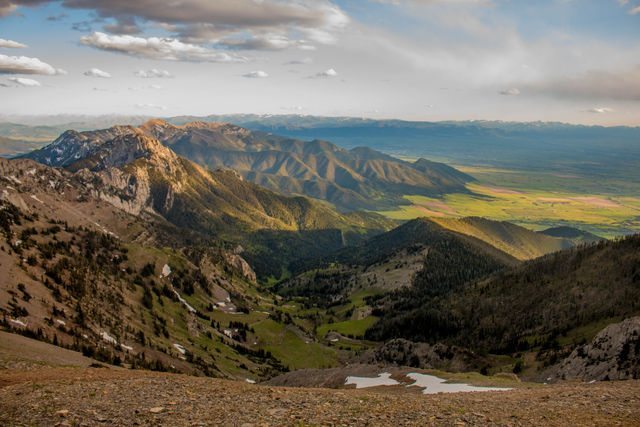 Back to Utah and the Wasatch, what are some of your favorite peaks from which to watch a summer sunset? Mount Van Cott and Mount Wire above campus are nice, accessible hills for watching sunsets over Salt Lake City. Mount Raymond and Gobblers Knob require less work compared to higher-elevation peaks for catching evening light, and are not as dangerous to descend in the dark. Clayton Peak or the tops of the summer ski lifts are also good options for capturing that perfect sunset shot for the Gram'. And if you're looking for a drive, there's always tourist-packed Ensign Peak or the hills on Antelope Island. Let us know what your favorite spots are!