Season in the Abyss
About 22 months ago, I found out I would be camping at Lee's Ferry, located at the start of the Grand Canyon, on December 21, 2021. Normally, I don't gamble, but I make an exception for river trips.
If someone wants to see the Grand Canyon by river, they have basically three options. The first, and arguably the easiest, is to buy a spot on a commercial trip. These trips are expensive, short, and sometimes motorized. Commercial trips are also restricted to certain times of the year, so popular spots like Deer Creek and Havasu Creek are as crowded as Disneyland. For people who aren't comfortable rowing the magnificent rapids of the canyon, it's a good option. Experienced rafters are less likely to book a commercial trip. The cost is higher, partly because someone is being paid to do the best part, rowing the canyon, for you.
Another option, and perhaps the most difficult, are scientific trips. These trips don't have to follow the standard rules and regulations. The catch is you either have to be a scientist or convince one you're uniquely qualified to support the expedition.
I decided to take the third option: gamble. Private permits for the canyon are awarded through a lottery system. During February, the lottery is open for the following year's permits. Eligible applicants pay a fee, provide a ranked list of desired launch dates, and wait. The lottery is weighted, so the more years an applicant doesn't win, the higher their chances are. Some dates are more popular than others.  If someone's lucky enough to win a permit, the permit office assigns them the title of "permit holder" or "trip leader," and the planning begins.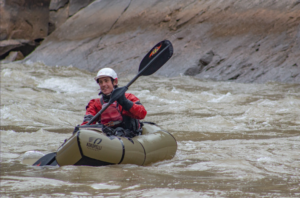 When I entered the lottery, I was living in a small village in Costa Rica. We had no air conditioning, no hot water, and the washing machine was a bucket.  It was also the happiest I had been in a while. School and work were both crushing my soul, and I had found a possible job as a canyoning guide in Central America. After buying the one-way ticket and guiding for a few weeks, I was thriving. A world of possibilities had opened up. If I could live off a guiding job in Costa Rica, what about Australia, or New Zealand, or Europe?
It was during this uncertain stage of my life, in early March 2020, when I received the "Congratulations!" email from the Grand Canyon permit office. While I wasn't sure what country I would be living in six months later, I knew the campsite I would be sleeping in on December 20, 2021, almost two years later. 
From the time I received my permit to the launch date, semi-organized chaos prevailed. Even with almost two years to prepare, I sometimes neglected to communicate with the sixteen friends who had signed up to join the trip for weeks or months at a time. Then, I would frantically send them a text or email saying, "I'm really sorry to do this but you need to pay $700 to our outfitter tomorrow OR ELSE." Apologies containing the word  "but" should raise suspicion. My leadership style was somewhat chaotic and inconsistent, to say the least. 
Although applying for a launch date on December 21 may have seemed like another crazy choice, it was one of the few thoroughly considered decisions of the trip. I figured any earlier, and people with finals during the fall semester wouldn't be able to come. Any later, and people would be missing even more classes during the Spring semester. A winter trip meant we could take up to 25 days between Lee's Ferry and Diamond Creek, instead of just 16 during peak season. By taking a longer winter trip, I figured we would have more opportunity for side hikes and canyoneering trips.
From winning the lottery to the night before we launched, my stress levels built from nothing to an all-time high, nearly causing a nervous breakdown. Even though I was given plenty of notice, some things barely happened before the deadlines. It was also difficult coordinating with all my friends who had signed up for the trip. My biggest challenge before launch was feeling like messages and emails about the trip weren't being read. The overall cost of the trip was high enough I could not afford to pay the full cost upfront and hopefully be paid back later.  It was very uncomfortable when I had to confront friends about paying their equal share of the costs.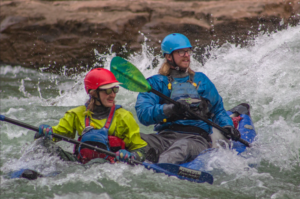 Most of us on the trip had never spent so long outdoors before in any conditions. We were planning on spending 22 days, in the winter, rafting some of the most notorious whitewater in the West. Even at low winter flows, some of the rapids can chew up a boat pretty well, and the possibility of swimming in the winter sounded miserable. Several times, I fought the temptation to hit the "CANCEL PERMIT" button on the website. No more planning, no more logistics, no more fear of being a meat popsicle for three weeks. But this would have been a huge mistake.
As I had hoped, our first day on the river was a huge relief for me. In aviation, we say "taking off is optional, landing is mandatory." Launching on a river is similar. If anything was neglected or forgotten, then you'll figure it out. When we launched, I was able to transition from the stress of planning a long trip to enjoying myself.
Three weeks cut off from normal society in a small group leads to a unique closeness and an evolution of the group's own culture. We launched on the winter solstice and naturally had to celebrate. We marched around the campfire counterclockwise because we are counterculture. There was shouting, chanting, torches, fire, and incantations. The seeds we planted on solstice grew into our own micro civilization, with its unique codes and currency, with power and beer prized above all.
I had initially decided we were going to pass Diamond Creek on January 6, thinking I would change the date later. When I finally remembered a week before launch, it was too late. Although I had assembled a rough itinerary, I had never gotten it reviewed by someone with experience. Many private summer trips take 16 days from Lee's Ferry to Diamond Creek, about 60 miles upstream of Pearce Ferry. Thinking most trips took out at Pearce Ferry, I thought we had an extra six days for hiking, canyoneering, and general revelry in the Canyon. Instead, we did Lee's to Diamond Creek in 18 days, but with less daylight and lower water than a summer trip. On the river, as I tried to follow the itinerary I'd planned, there were many days I wondered what on earth I had been thinking, even though the plan had seemed quite airtight previously. While we didn't feel rushed, there was far less exploring than I had planned.
Despite the bumps and mishaps along the way, this trip was one of the most incredible experiences of my life. In the first week, I'd had one of the best trips of my life, and I had two more weeks to look forward to. The scenery was incredible and very different from what I had expected. The rapids were fun, thrilling, and challenging yet manageable.
For me, the best part was spending so long with our river family. If there had been fighting, or grudges, or drama, we wouldn't have been able to fully enjoy our trip. But we cared for each other and let ourselves be cared for. We took risks, with our friends backing us up.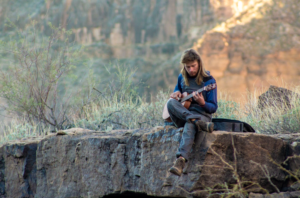 As the trip leader, I was flattered beyond words that these people would trust me to guide them on such a trip. In high school, I could barely bring enough people together to have a birthday party. This winter, I started a sixteen person river cult. It was very moving to feel the support of many friends and family members, both on the water and off. People who helped me to plan and talk things over or just share in the excitement helped me appreciate how many people have my back, especially compared to a few years ago.
In pre-trip meetings, we discussed what pisses us off, the warning signs of our bad moods, and what to do if we start to see these warning signs. Having clear and open communication about the touchy-feely stuff that a lot of people (like me) try to avoid seemed to prevent some problems and prevent others from escalating. To those who made a point of addressing this stuff before it was a problem, and normalizing those sorts of conversations in our group, I'm eternally grateful.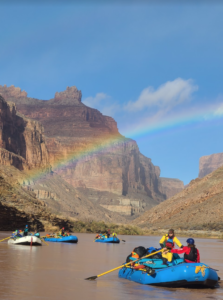 In hindsight, I'm not sure what I was so worried about while planning our trip. While I remember being on the edge of a breakdown, I can't label any specific reason why. There was a great fear of the unknown, which I now find myself on the other side of. We had good people who were personally invested in making things work, who were comfortable with uncertainty, who were adaptable and able to appreciate beauty even if they couldn't feel their fingers or toes.
I didn't need to worry as much as I did, and next time everything will be a little easier.
Leave a Comment
About the Contributor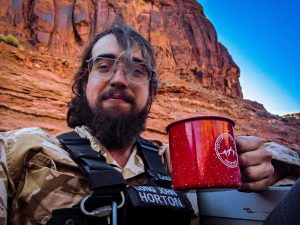 John Horton, Writer
Long John Horton, Pirate of the Colorado Plateau is from Salem, Utah, but now lives in Salt Lake City.  He is entering his fifth year as a Mechanical Engineering major with no obvious end in sight.  In the past few years, he has developed a passion, bordering on obsession, for river rafting, canyoneering, and more recently, caving.  Recently John became certified as an EMT, and volunteers on Salem EMS with his mother.