Stoked Roasters: Coffee in Park City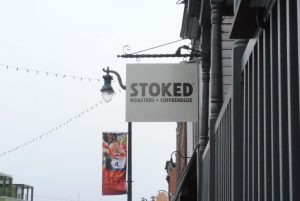 Few coffee shop owners can say they've run a marathon, let alone, been the first woman to finish the Four Deserts Grand Slam Plus. Yeah, you heard me. That's the Atacama, Gobi, Sahara, and Arctic deserts as well as Sri Lanka all in one calendar year, and she was crowned its 2016 Female World Champion. Jax Mariash has faced the whirling sand and glaring sun, temperatures that leave limbs numb, and has stood in spectacular environments that capture the essence of nature in its unadulterated form. What really animates Jax, is not the fact that she can endure long distance running, but that she loves coffee. So when Jax announced she was opening a coffee Roasting facility and tasting room in Hoodriver, OR, and now a coffee shop in Park City, UT on Main Street, no one doubted that she'd pull it off.
STOKED ROASTERS coffee is all about inspiring people to get outside and get "stoked" on their adventures while bringing craft coffee to the outdoor industry. People might think that that these two ideas don't mix, but most outdoorsy people are very health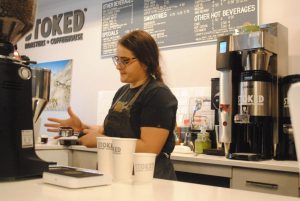 conscious about what goes into their bodies and environments. Whether that might be trying to live a summer on a vegetable garden or trying to support brands that invest in protecting national monuments. It would only make sense that this niche of people would seek out a coffee that aims to do that as well.
"Roasting coffee is like wine, where various green beans from different origins all carry unique flavor notes to them depending on what beans you choose or how long they are roasted. You get different gradients of coffee flavors when you produce a light roast, medium roast, or a dark roast," Jax said proudly. What makes STOKED ROASTERS stand out from other coffee shops is that they don't cut out the extra steps when roasting and watching every batch by the minute. STOKED ROASTERS has a variety of blends all named after different outdoor adventures such as Bluebird, Double Overhead, First Tracks, Soul Session, Dawn Patrol, and White Out. Furthermore, STOKED ROASTERS is the only coffee company to support a fleet of sponsored athletes.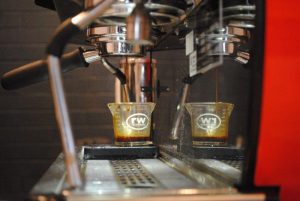 Another signature that is making Jax's coffee stand out in the outdoor community are her STOKED STIX instant coffee. Stoked will be wherever you might be, whether that is camping with your kids in the Wasatch or on a plane dreaming of heli-skiing. You will always have premium coffee with you in two roasts: medium roast and a dark roast. "Anything that is beyond the required is a luxury in the outdoors because you're adding weight to your pack, but [coffee] was something I couldn't do without," laughs Jax. Every morning during the Grand Slam Plus she would have dehydrated muscle milk, oatmeal, and a STOKED STIX as her breakfast. STOKED STIX are good whether you are in isolated wildernesses or tramping through the urban jungle. This coffee shop is worth a try and it will give you the fuel to kick start your next adventure.
This article has been updated to reflect more accurate information.
SaveSave
SaveSave
Leave a Comment