Stop to see the sunset
Sunsets over the Salt Lake Valley are one of my favorite parts of living here. The warm oranges and deep pinks blending in the sky are enriching, and basically any place you are in the Wasatch Range will be absolutely breathtaking as the sun goes down at night. Some of my favorite places all have stunning vantage points.
There are two ways to fully grasp the beauty of a sunset: one is to face the sun as it goes down, revealing unforgettable silhouettes, and the other is to have your back to the sun and see the colors that come alive in the scenery behind you. In the Wasatch, both live up to the full potential.
Shoreline Trail
My top spot to see the sunset is on the Shoreline Trail, where you can catch the silhouette of the Utah Capitol Building and a small shimmer of the Great Salt Lake. It always puts a smile in my face as I see the sky light up with such vibrant colors.
Snowbird Resort
My second favorite place to catch the last rays of sun is at Snowbird Resort. The best spot is either at the top of the tram or at the base. As the light begins to fade, it bounces around Little Cottonwood Canyon, bringing out all the beautiful colors of the rock. If you have a chance to experience this, I would highly recommend it.
Mount Olympus
The next-best location to see the sunset is at the base of Mount Olympus. From this point of view, you can see why the peak gets its name from Greek mythology. The huge rock face of the mountain and the surrounding cove truly lets you see the best shades of reds and oranges.
Leave a Comment
About the Contributor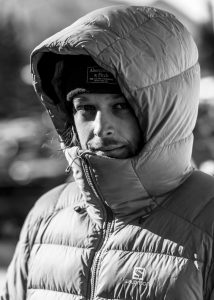 Peter Creveling, Photographer
Peter Creveling is currently a Ph.D. student at the U studying mechanical engineering and has been on the Wasatch team since 2015. His favorite outdoor activities include skiing and rock climbing, and he can be commonly spotted on the slopes of Big and Little Cottonwood Canyon year round