Take a trip to Lake Tahoe
If you are looking for a great get-away trip during Fall Break, I highly recommend making the expedition to Lake Tahoe (splitting the border of California and Nevada). The eight-hour drive is definitely worth the time.
If you have never been to the area, then you are in for an experience like no other. The drive is a little long with the beginning being the most difficult part to get through, but once you inch closer to California, you begin to see the landscape transform.
There are plenty of stops along the road for those who want to break up their drive through Nevada. You may even want to stop in Reno to make a quick buck on the slot machines or the blackjack table. Once in the Sierra Nevada, you're surrounded by beautiful pine trees with pinecones the size of bowling balls.
When you reach Lake Tahoe, it's easy to be instantly blown away by its beauty. It's quite a large fresh water body with plenty of activity in the surrounding area to keep you busy for the entire week. The water is the clearest that I have ever seen. There are times when you'll have visibility of 50 to 75 feet below the surface.
The shore of the lake is home to a couple of beaches. Some are large enough to play badminton or a game of volleyball. At the northern part of the lake, you can rent bikes with big enough tires to take rides on the sandy shores. If you have the opportunity to do this, I would not let it pass.
The lake is also open to any water sport that your heart desires, such as wake-boarding, water-skiing, boating, fishing, paddle-boarding, or even scuba diving. The options are limitless. The water is a little colder in October, so I'd recommend a wetsuit.
You can also visit the nearby ski resorts, such as Squaw Valley, Alpine Meadows, and North Star (though there won't be any snow yet). You can ride up to the top on a tram and visit one of the numerous restaurants and gift shops.
Another landmark to visit at Lake Tahoe is Bonsai Rock. It is located on the Nevada side of the lake towards the north. This is a very popular tourist destination and a highly photographed feature of the lake. It is truly awe-inspiring.
Lake Tahoe is also home to various hikes, especially along the southern portion, including part of the Pacific Crest Trail and the Tahoe Rim Trail. The best option would be to go on a backpacking trip to really get the full experience (just be cautious of bears living in the area).
All in all, Lake Tahoe is an excellent destination for a Fall Break trip. If you have never been to the area, you are surely in for a treat.
Leave a Comment
About the Contributor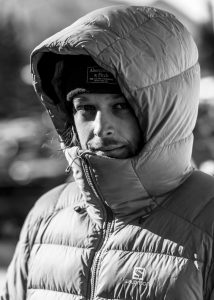 Peter Creveling, Photographer
Peter Creveling is currently a Ph.D. student at the U studying mechanical engineering and has been on the Wasatch team since 2015. His favorite outdoor activities include skiing and rock climbing, and he can be commonly spotted on the slopes of Big and Little Cottonwood Canyon year round