Talking About Activism With Caroline Gleich
After grueling stretches of time during which I overload my plate with coursework, extracurriculars, and social commitments, nothing fuels my soul the way a day outside does. The feeling of dirt beneath my feet or desert sand in my hair is familiar; a chilling lake or sunbaked slab somehow comforting. Most of my outdoor experiences have been filled with wonder, pleasure and joy. My more demanding experiences have given rise to my resilience. I know many people can relate, but many more cannot. The Black Lives Matter movement and following movements for social justice and equity have planted seeds of awareness in the minds of many privileged outdoors people, including myself. We have a terribly long way to go before everyone feels empowered and welcomed in the outdoors, not to mention having the necessary resources to get outside in the first place. The type of outdoor positivity that often consumes white spaces can be exclusive, which is why I've found it increasingly more difficult to promote it. What I have learned, however, is that taking action while continuing to enjoy the outdoors is more productive than experiencing guilt, then ignorance, then resorting to inaction. During my research on how to balance personal wellness with activism, I stumbled upon Caroline Gleich's self-dubbed "passion project"— "The Caroline Gleich Show." 
Hailing from Park City, Gleich is known for accomplishing summits, lines and traverses few people have. In addition to being a professional ski mountaineer and endurance athlete, Gleich is an environmental and social justice advocate. "The Caroline Gleich Show" is a podcast she started in March of 2020, shortly after the COVID-19 pandemic began. On her website, Gleich describes the show as an exploration of "how we can use sport to change the world." She invites various athletes, activists and politicians from diverse backgrounds onto her show "to leverage storytelling to create positive change for people and the planet." Although Gleich was busy, she graciously made time to speak with me and answer a few of my questions on her activism and the podcast.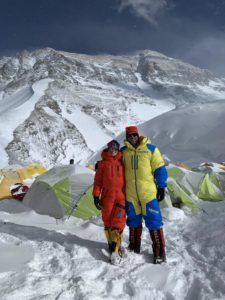 The inspiration behind "The Caroline Gleich Show"
When I asked Gleich what had inspired her to start the podcast, she said, "It was just a way to take care of my mental health and to find connections with people in my community, because, at the beginning of COVID, we were all just so isolated." Gleich also stressed how important it is to "pass the mic and hear from other people." Starting a podcast has also allowed Gleich to cover more ground than her blog or social media posts have. "There [are] just so many issues [that are] so nuanced; they're not straightforward at all — so to really take a deeper dive into those topics and get to learn more — that was kind of the inspiration," Gleich said. 
Gleich's Greatest Lesson From the Show
Gleich cited Rue Mapp, the founder and CEO of Outdoor Afro, as being a "big mentor and inspiration." Mapp spoke with Gleich on episode 15 and reinforced Gleich's beliefs in "cultivating authentic relationships and centering people first." Gleich said, "When it comes to building a movement, we have to start at the grassroots level and at the human level. [We have to] reach out to other people and really listen and build those relationships. In our communities, we can become insular or isolated or not reach out to other people to get their perspectives, and so [the podcast] just really reinforced to me how important it is to be doing that."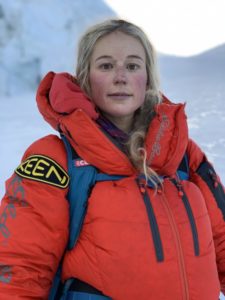 On Finding a Balance
I asked Gleich how privileged outdoors people can integrate activism into their lives in ways that are simultaneously productive and sustainable. Gleich said that she was struggling with finding that balance herself, but encouraged people to take time for themselves free of guilt, whether that be in the form of "training and long endurance runs" or "sitting outside and connecting with nature." Gleich views time outside as grounding, healing and rejuvenating. "[It] gives me a lot of energy for the more difficult parts of being an activist," she said. 
Of course we don't all have the platform nor the resources to start up our own podcast, but we can combine Gleich's advice on self-fulfillment with commitments to supporting the communities around us. We should all frequently take in new and varying viewpoints, and  "The Caroline Gleich Show" is a great place to start. Gleich's curation of important, entertaining and inspiring conversations offers insight into what other people in the outdoor community are doing and how they are creating change. Her work serves as a gateway — from the white outdoor spaces a lot of us find ourselves trapped in — to the world beyond. Many of the episodes can help us broaden our perspectives on equity and inclusion in the outdoors, including Mirna Valerio's discussion on Black Joy, Connor Ryan's advice on elevating Indigenous voices and a conversation on tackling implicit biases with the Avarna Group, to name just a few. The guests bring their unique mechanisms for enacting change to the platform. You can find Gleich's podcast on Spotify or by clicking here. Each episode spans about 45 minutes to one hour.