The Utah Avalanche Center: Staying Safe in the Wasatch Backcountry
The Wasatch Mountains are home to some of the most accessible backcountry skiing in the U.S.  Each winter, thousands of Salt Lake City's skiers and snowboarders venture up Little and Big Cottonwood canyons in search of untracked terrain, which is sometimes less than an hour from the trailhead.  It's a peaceful alternative to the weekend chaos of the ski resorts, a rewarding challenge that pays off in fresh powder, a proven antidote to winter-induced cabin fever. Ask any backcountry goer and they will tell you the long uphill is worth it.  
However, backcountry skiing is not without risk, and since 1990, Utah has averaged 4 avalanche fatalities per year. Despite state-of-the-art advances in backcountry education and gear, avalanches continue to bring tragedy to communities across the Western US- three deaths have already been reported this year in Utah alone.  Ask a backcountry goer about avalanches and they will tell you it's a danger that never leaves the forefront of their mind.
Source: https://utahavalanchecenter.org/observations-avalanches/selected-routes              
Home to the 'Greatest Snow On Earth,' the Wasatch Mountains have some unique qualities that, for better or worse, impact avalanche danger. Most of Utah has what experts call an intermountain snowpack, meaning the season begins as a continental snowpack and ends as a maritime snowpack.  A typical early winter in the Wasatch will be cold and dry, with storm systems few and far between. November and December are usually the most avalanche-prone months, because the continental snowpack is shallow and weak. However, as temperatures rise and storm systems become more frequent, the snowpack shifts and becomes more stable. Time, pressure and temperature can heal a snowpack, making it less prone to failure.     
The geography of the Wasatch also plays a major role in avalanche danger.  When compared to other mountain ranges in the West, the Wasatch is small and compact, yet its peaks boast considerable elevation gain. While the skiing above tree line can be phenomenal, avalanche paths and drainages usually funnel into massive gullies. These terrain traps are rocky and full of trees, bad news for anyone caught in a slide above tree line.  "A lot of avalanches in the Wasatch go into bad areas with really high consequences…while the skiing above tree line is awesome, you have to think about what's below you," says Andy Nassetta, course instructor for the Utah Avalanche Center (UAC).
Andy, a Westminster College grad who started as an intern, is now in his third year with the UAC. We were able to get out into the backcountry late January, where on top of skiing some fresh snow, we talked about the UAC, practiced rescue techniques and examined the snowpack.  
"We have one the best backcountry communities in the world. There's no other place where there's such a large population that's so involved in the backcountry and avalanche mitigation," Andy told me after a long day venturing into the White Pine basin in Little Cottonwood Canyon. The UAC's website, utahavalanchecenter.org, allows backcountry goers to report conditions, avalanches or any red flags observed in a day out, which is then edited by a professional avalanche forecaster.  Avalanche danger is extremely complex, with temperature, wind, humidity, slope angle and aspect only being some of many the variables that come into play. And Utah's backcountry community is especially keen on reporting what they see, allowing the UAC to issue comprehensive avalanche forecasts for Utah's many mountain regions. Posted every day on the UAC's website, the avalanche forecast compiles the previous days data and observations, future weather forecasts, and a field day. "The UAC wouldn't be what it is without Utah's awesome and involved backcountry community," says Andy.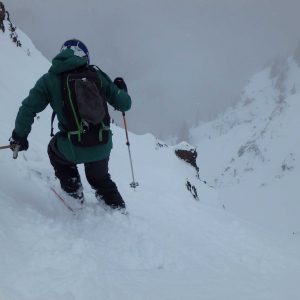 Despite Salt Lake's impressive backcountry community, there is a downside to our city's proximity to the Wasatch.  With over 1 million people living within a 30 minute drive to Little and Big Cottonwood canyons, it's inevitable that some will get in over their heads.  Every year people go into the mountains with inadequate gear or training, which can have tragic results. "We have a lot of plusses that come with our backcountry community but there's also a lot of cons…when inexperienced people go out into the backcountry, they put themselves and others at risk," Andy told me.              
Andy tells his students there are five things you can do to keep yourself safe in avalanche terrain- get the gear, get the training, get the forecast, get the picture and get out of harm's way.  Getting the gear refers to an avalanche beacon, a small, lightweight backcountry shovel, an extendible probe and a backpack designed for backcountry skiing. An imperative part of the backcountry, these tools can be the difference between life or death.  However, a beacon, shovel and probe are useless if you don't know how they work, which is where the UAC comes into play. Every winter the center offers a variety of education opportunities, including the Backcountry 101, Companion Rescue, Avalanche Awareness and Know Before You Go classes. These classes are essential for anyone looking to get into the backcountry, providing a potentially life saving foundation and paving the way for years of adventure. Once educated, you will have the knowledge to properly interpret the day's avalanche forecast- this in turn allows you to 'get the picture.'  When you hit the slopes you'll have an idea of where you want to go, and the zones to steer clear of, which leads to the fifth step: 'get out of harms way.'
Living in the greater Salt Lake area, we have unparalleled access to the backcountry and a vibrant community that welcomes newcomers.  For anyone on the fence, trust me, its worth it! Nobody likes waiting in line at a crowded resort. But the threat of avalanches should never leave your mind, no matter your level of training or experience.  Avalanches don't discriminate and backcountry deaths span all demographics- young to old, novice to experienced. However, with the proper training, good decision-making and a reliable friend group, you could be in for a lifetime of untracked pow.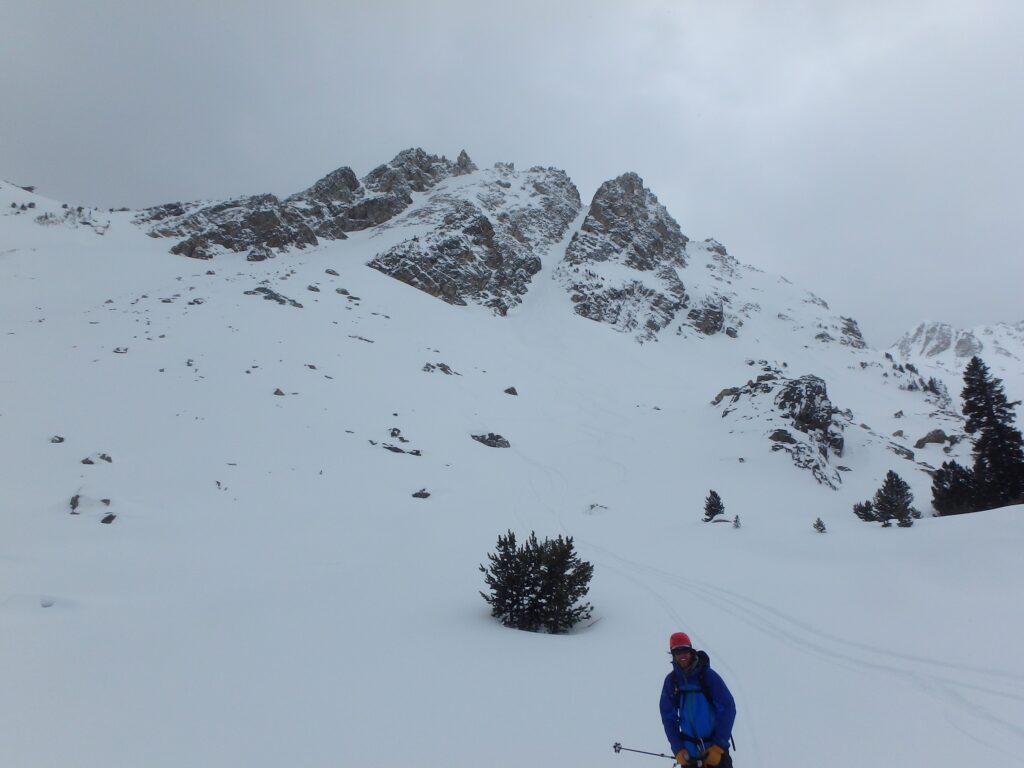 Leave a Comment
About the Contributor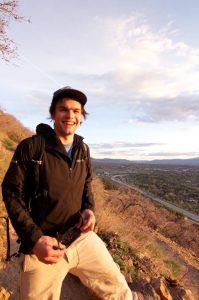 Kyle Dunphey, Writer
Kyle is a senior at the University of Utah studying Science, Health and Environmental Communication. Growing up in Vermont, Kyle learned to ski and walk at roughly the same age, although the latter still needs improvement. His first year on the Wasatch team, Kyle has a passion for conservation and the outdoors that he hopes to share with the Salt Lake community. Look for him year round in the Wasatch mountains either skiing or riding his bike.