Tie the Knot with Enso's Outdoor rings
Picture this: you've just exchanged vows and sealed them with a kiss. If you're the bride, friends and family are still fawning over the delicate stones wrapped around your ring finger. As the groom, you're also adjusting to the new addition on your hand.
Fast forward a few weeks. The wedding gifts sit in their recently unwrapped boxes as you and your spouse escape to the woods, but those symbols of your newly wedded life on your hands only seem to get in the way.
Brighton Jones of Midvale, Utah knew this struggle all too well. After going through five wedding rings and nearly losing his finger in a rock-climbing accident, he decided to start making silicone rings geared toward those with an active lifestyle. Brighton and his business partner, Aaron Dalley, launched a kick-starter for Enso Rings in November 2015 and in two months, they were mailing out orders. The company continues to grow rapidly, which Jones credits partially to location. "The Utah community has been overwhelmingly supportive and encouraging. It wouldn't be possible without each and every one's support." Plus, the towering mountains and close-by national parks only equal a high density of outdoor enthusiasts.
Silicone rings are springing up all over the place, but Enso has a secret: their anti-ring avulsion technology. "There is a great deal of creative engineering and labor that goes into every ring. We've worked with an amazing ring designer and product engineer to push the envelope in this medium to create a composite silicone that's stylish, comfortable and safe."
Ring avulsion occurs when a ring is forcefully pulled off, and can result in an amputation if serious enough (Just ask Jimmy Fallon https://www.ksl.com/?sid=35493396&nid=1205). Enso Rings, however, are designed to keep their shape while breaking away in a potential ring avulsion accident.
Prices range from $11.99-$24.99 per ring, plus Enso offers a lifetime guarantee. There are various colors and styles available (including ultralite) and a new collection infused with precious metals is set to release this fall.
"They're perfect for your job or active lifestyle. They're perfect for traveling. They're perfect for the outdoors. They're perfect for adventures," Jones said. "It's the only ring that can keep up with you and your awesome lifestyle."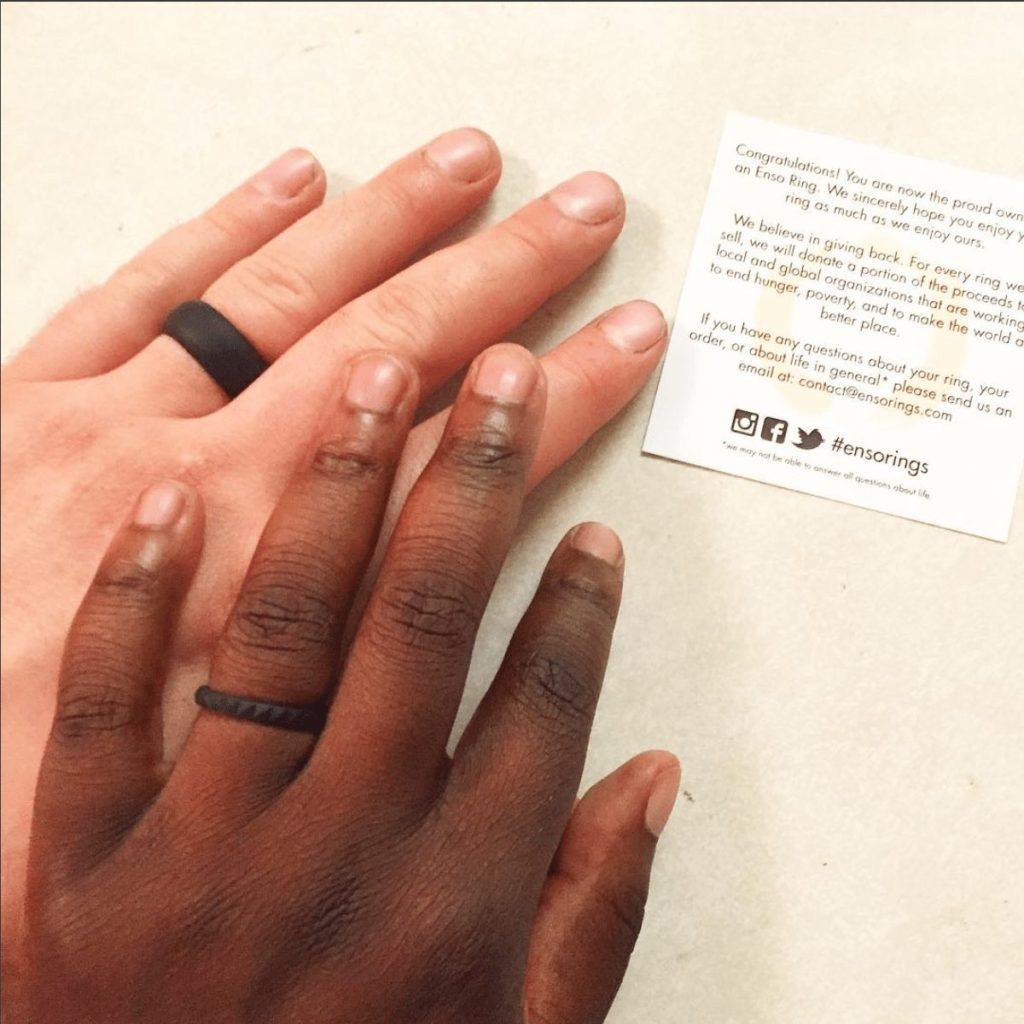 I currently wear one as a substitute for my engagement ring when I go camping or hiking. My fiancé proposed to me on a camping trip in Capitol Reef National Park, and I was nervous about damaging my ring for the entirety of the trip. Still, I didn't want to take if off for fear of losing it on a hike or in the creek. Now, my worries about camping can steer clear from damaged wedding rings and focus on my surroundings.
Feature photo credit: Cameron Nielsen
Leave a Comment