University of Utah Hosts Panel on Local Outdoor Industry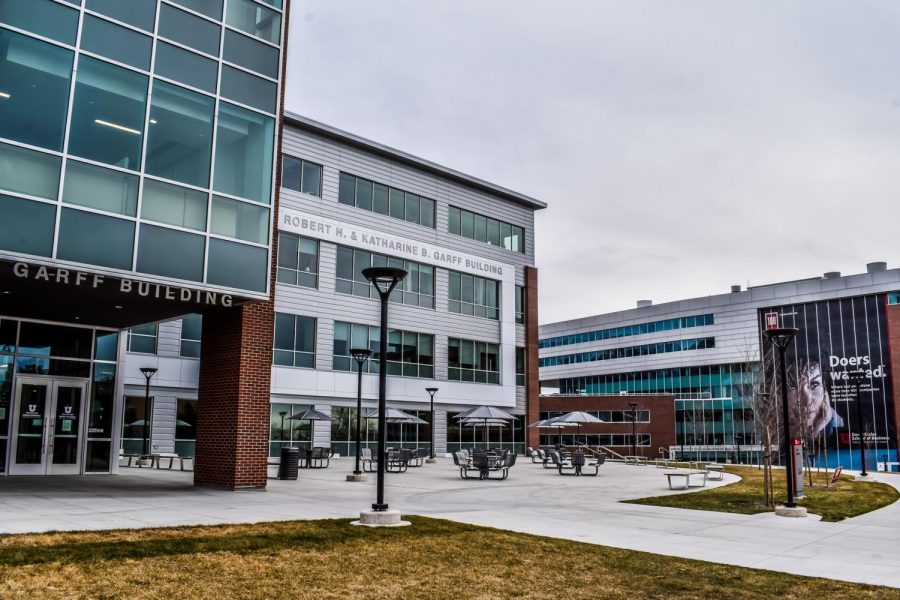 On Feb. 19, the University of Utah's David Eccles School of Business held its Level Up Utah edition of the Eccles Alumni Speaker Series. The series was focused around Utah's outdoor industry and featured many prominent Utah business leaders involved in the outdoor sports community. The panel consisted of: Nathan Rafferty, CEO of Ski Utah; Adam Cole, owner of Cole Sports; Shaun Deutschlander, owner of Inspired Summit Adventures and Charlie Sturgis, Executive Director of the Mountain Trails Foundation.
The diverse and well regarded panel discussed a number of questions and issues brought up by the audience of primarily business students and U alumni. 
As always, one of the first and largest talking points was mountain traffic as well as road closures in the canyons. Many skiers have found a scapegoat in mega passes — Ikon and Epic — and blame them for the constant traffic, yet Rafferty found this to be false. Rafferty explained that the passes have not turned mountain traffic into a bigger issue, rather, it's the fact that "roads and infrastructure in the Cottonwoods and other areas have been the same since [he] was using them in the 80s… Utah's population continues to grow and the roads cannot sustain this." Rafferty also touched upon the frustration of many skiers when it comes to road and canyon closures interrupting their ski plans. UDOT and resorts truly work in the best interest of customer safety when these closures occur. Just one day of road closures can cost a resort $250,000 of possible revenue.
Even with the state's share of ups and downs within the outdoor industry, the panel maintained that Utah is more primed for running an outdoor specific business than perhaps any other US state. Cole was asked about the Outdoor Retailer trade show leaving Salt Lake City for Denver and how it affected his shop and other local small businesses — this question brought the discussion on Utah's business prowess to life. While Cole was upset that Outdoor Retailer made the move to Colorado, he still sees Utah as the most promising state for the growth of outdoor businesses. The other members of the panel agreed. States such as Colorado and California see more visitors than Utah, which is part of what makes Utah so great — the panel said. Sturgis and Deutschlander both agreed that the access of winter and summer activities so close to a metropolitan area and an international airport is a major factor in what makes their businesses so lucrative. 
Both Sturgis and Deutschlander noted another growing trend in the outdoor industry — reeducation. The idea of reeducation is quite simple yet often not capitalized upon. For example, if we examine groups who have participated in outdoor adventures in the past but who do not have immense knowledge of the evolving gear or procedures, and then we teach them in the field, they can eventually explore on their own. The two both agreed that the most popular audiences for reeducation are young adults who are in career lives without children as well as "empty nesters" as they are the least tied down as well as the most likely to yearn for more time in nature. 
Through listening to the well-informed panel it is certain that the Utah outdoor sports industry is in trusted hands. Still, as Utahns, the two most important things to remember are to get outdoors and support local businesses.