Wet Your Whistle: Water Purifier Review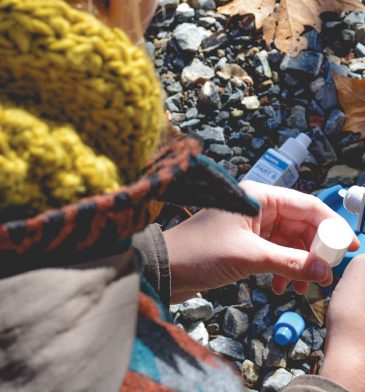 In a state like Utah, where most of the best outdoor opportunities are covered in sand and baked in hot sun, water is the most essential resource. No trip will be fun or successful without a few liters of this life-preserving liquid. Humans can't drink just any water we come across like camel, but we can employ technology to make it safer for consumption. Here are a few of the most common ways to purify water.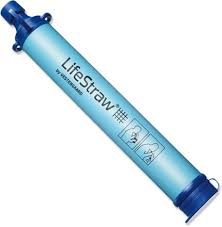 LIFESTRAW
This neat little blue straw is by far the trendiest of water purification devices, and for good reason. It is incredibly simple, compact (just nine inches long and weighs two ounces), and allows you to drink from just about any water source. There's no pre-filtering or skimming out silt. It's just dunk and drink. However, the straw requires you to be at a water source or carry one with you. Pairing the Lifestraw with a Nalgene is not a bad way to combat this, but drinking out of a bottle with an oversized straw is more than just a slight inconvenience. Having to stop every few minutes, unscrew your bottle, put the straw in, then blow the excess water back out of the straw can quickly become tedious. Even worse, it can't be used with water bladders. At $20 though, there is no reason not to pick one up. Lifestraw's small size and versatility make it the optimal backup water purifier to keep in your pack at all times.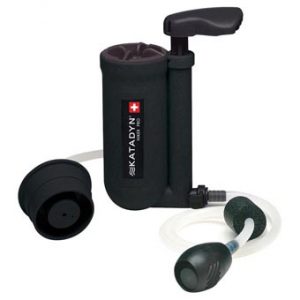 KATADYN HIKER
This is often the go-to filter for big group trips. It has the ability to purify large amounts of water reasonably quickly (only a few minutes per Nalgene), and does not require any wait time. You could drink the water right from the out-hose if you wanted. The downsides are that it requires some physical effort to pump multiple liters of water, and the filters are easily clogged. If this happens and there isn't a replacement available, the pump might still work, but it will be painfully, infuriatingly slow. Be sure to check and double check the condition of the filter before leaving. Pumping in shallow, sandy areas or in very murky water is almost sure to stuff up the filter. While the most expensive filter on the list, averaging about $70, the Katadyn is still well worth it.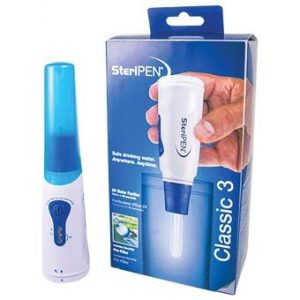 STERIPEN
Of all the water purifiers out there, this one is perhaps the least suited to backpacking. The UV light that the SteriPEN uses to kill all the harmful bacteria can only work in perfectly clear water. If there are objects floating around or silt obstructing the UV rays, the bacteria have a much higher chance at survival and you have a much higher chance of diarrhea. This filter is best for travel or a home preparedness kit. At around $60, it's steeper than a Lifestraw anyways.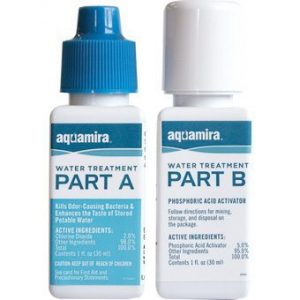 IODINE/CHLORINE TABLETS
Depending on the water source, this can be the most efficient (and painless) method of cleaning your water. All that is required is filling the bottles with water clear enough to not gross you out and adding the correct amount of chemicals. Instructions are on the package, but typically the ratio is one chlorine tablet or a few drops of iodine per liter of water. Allow the chemical the correct amount of time to work its magic (length also shown on product package) and remember to bleed the threads before drinking. This means turning the water bottle upside down and unscrewing the lid a little so some can leak out through the threads of the top. If not, you could end up getting Giardia from the little bits of unpurified water sitting trapped in the cap. Katadyn makes Micropur chlorine tablets that run for $20 for a pack of 20 tablets. Polar Pure makes an iodine cleaner for $20 that is able to purify 2,000 quarts.
Feature Photo courtesy of Aquamira
Leave a Comment
About the Contributor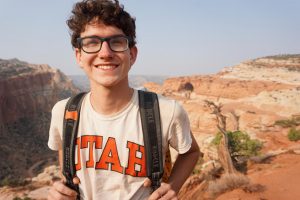 Nick Halberg, Editor
Nick is a senior studying philosophy and economics. He started with Wasatch Mag three years ago, and now is happy to be co-leading the publication as the Print Editor. He is passionate about environmental issues, especially ones regarding resource use. On weekends, he likes to explore new places in the desert.