What New Proposals for Little Cottonwood Canyon Mean for Residents and the Environment
It's a Saturday morning in mid-February and snow conditions are absolutely dumping. You and your friends are frothing about the ski day you are about to have. That is until you reach the base of the canyon. There, you are met with a traffic jam that rivals Los Angeles on any given day. The red snake, as it is affectionately called, is an all-too-common experience for outdoor enthusiasts in the area. I myself have experienced it many times, and have even been stuck on a ski bus for seven hours due to traffic. Ski resorts like Snowbird and Alta have experienced an influx of skiers, leading to crowded lots, roads, and runs—especially on powder days. There is no shortage of solutions and creative answers.
Spend enough time at any resort and you'll hear a local share their wisdom on how to solve this issue like "get rid of Ikon," or "locals only." Ideas like these are not likely to be implemented. But the Utah Department of Transportation (UDOT) has identified its preferred alternative in Little Cottonwood Canyon (LCC). On August 31, 2022, UDOT announced Gondola B as the alternative to best improve transportation in the canyon.
With traffic being an ongoing issue in the canyon and securing funding for this $550 million project possibly taking several years, UDOT is recommending staged implementation, including enhanced bus service, tolling or restrictions to private vehicles, and the construction of mobility hubs. These are in addition to plans for widening Wasatch Boulevard, improving trailhead and roadside parking, and building snow sheds. UDOT states in their announcement, "These improvements will improve air quality, protect the watershed, and increase the quality of life for residents and canyon users by reducing traffic congestion as private vehicles shift to transit."
Looking at each of these stages, the main concern is the impact they will each have on the environment and landscapes, local families and residents, and traffic and transit.
Environment and Landscapes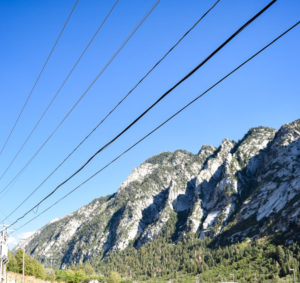 A concern that has been echoed by environmentalists, homeowners, and ski-bums alike is the impact these alternatives will have on the natural landscape of the canyon. Understandably, the concern is that the construction of the gondola as well as other improvements like the transport hubs would negatively affect things like wildlife, recreation areas, watershed, and overall visual appeal.
UDOT claims on their website, "This alternative has the highest visual impacts but low impacts to the watershed, wildlife movement, and climbing boulders." The choice to build a Gondola is described as a "low impact," but this is different from no impact. In fact, describing the Gondola as having a "low impact" on the environment isn't quite accurate.
First, although the Gondola is an attempt to solve traffic issues and reduce emissions in the canyon, it is estimated that with an increase in tourism, traffic volumes and emissions will remain relatively similar. In addition, the gondola can only carry up to 35 passengers per ride and only has stops at Snowbird and Alta, disregarding the other bouldering and hiking attractions. This means that lots of people will still need to drive their own private vehicles.
Although public transit can help reduce carbon emissions, the proposed Gondola will likely not have an impact on emissions as it does not tackle the main issue within the canyon: there are too many cars. Lastly, this proposal will most likely not improve air quality as it will take a tremendous amount of nonrenewable energy and resources to construct and power.
Local Families and Residents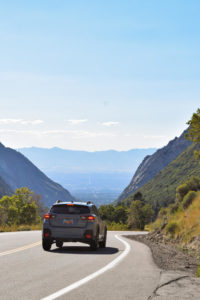 One aspect to consider for families and residents is the proposed tolls. As it currently stands, UDOT already holds the option to toll private vehicles using its roads (including SR-210) due to HB 266, which was passed in 1997. This policy has been in effect in Millcreek Canyon since 1991, while the LCC has remained free. UDOT has expressed wanting to have these tolls occur at Snowbird Entry 1.
A toll will become a barrier for many low-income visitors and families. For some, a $20 to $30 charge to enter is the difference between a day in the outdoors and staying home. While UDOT is working to reduce this impact, it is still a major worry. Many have already been priced out of recreation opportunities due to the increased price of passes, as well as the cost of parking, gear, and more. Should tolls or fees come into practice, it will simply be making the outdoors less accessible to residents while tourists continue to pour money out of their wallets.
Traffic and Transit
It is hard to predict definitively if any of these alternatives will reduce traffic in LCC. Improving the bus system by increasing departures and expanding parking does feel like a step in the right direction, but people also have reservations about taking a bus over the comfort of their vehicle. The tolls may be an incentive for a good number of people to hop on a bus, but only time will tell.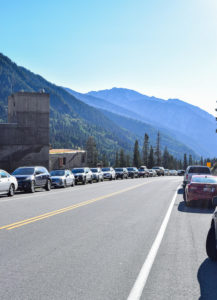 While traffic may improve in LCC due to these alternatives, it will simultaneously drive people into areas that don't have tolls, particularly, Big Cottonwood Canyon (BCC). So, either BCC will suffer the consequences or follow suit. Park City may also see a surge in its resorts. UDOT has already expressed that tolling would be carried over to BCC and it can be inferred that increased buses and a gondola would also be on the table.
Traffic in Little Cottonwood Canyon is absolutely an issue needing to be addressed. With so much that can be impacted, it is difficult to create a solution that satisfies everyone. However, should any of these alternatives be a concern to you, UDOT has also opened up a public review and comment period open through October 17. Any concerned parties can submit comments via the project website, email, written letters, voicemail, and text messages.
UDOT's announcement can be read here: https://www.udot.utah.gov/connect/2022/08/31/udot-identifies-gondola-b-as-the-preferred-alternative-in-little-cottonwood-canyon/
The Environmental Impact Statement and Public Comment Form are found here: https://littlecottonwoodeis.udot.utah.gov/
Leave a Comment
About the Contributor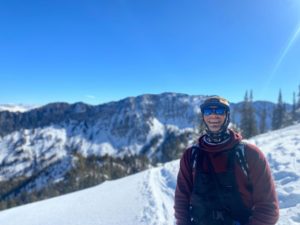 Tristan Hicks, Writer
Tristan Hicks is a Senior at the University of Utah majoring in Strategic Communications and minoring in Design and Parks and Recreation. Originally from Thousand Oaks, California, he grew up regularly camping and hiking with his family. His favorite hobbies include: surfing, climbing, and now skiing.