Zion: An Outdoor Paradise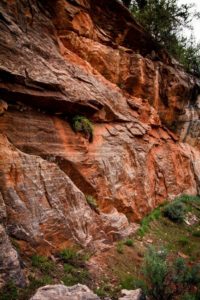 If you're short on time this summer, yet still anxious to explore the best that the Beehive State has to offer, look no further than the beautiful backyard of Southern Utah. Just outside of Cedar City lies 229 square miles of red rock country, towering canyon walls, dense forests, and beautiful sandstone buttes. This landscape is encapsulated inside the boundaries of the famous Zion National Park.
Zion is a paradise for outdoorsy people of every kind. There are activities and hikes anyone can enjoy, and the scenic drive alone is enough reason to go. Because of the wild popularity of the park, it's best to plan a trip just before the summer tourist season kicks in to full gear.
If you'd like to spend a few nights in Zion National Park, there are three campgrounds, and there are 176 campsites to choose from. These range from $20 to $30 for the week, depending on which site you choose. The more expensive ones include electricity. Reservations in advance are a must. These sites fill up quickly, and they tend to be full throughout the entire season. In areas surrounding the park, there are primitive campsites such as Lava Point Campground up in Kolob Canyon that are based on a first-come first-served basis.
The best part of Zion is the diverse landscape it offers. There is so much to do, and there is even more to explore. You can bike, hike, ride, or climb your way through Zion National Park and still find yourself yearning for more. Out of the 18 hikes to choose from, a few of the top attractions are Angels Landing, The Narrows, and The Subway hikes.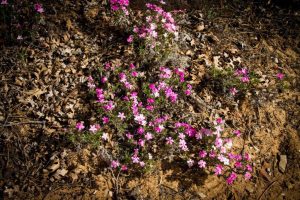 There are amazing views to be had as you summit the 1400 feet of Angel's Landing. Navigating the tight passageways and trudging through the knee-deep water of The Narrows is an unforgettable experience. The Subway is a workout, and it is certainly not for the faint of heart. A permit is required for this 9-mile banger, and you'll need to be skilled in route-finding, swimming, and rappelling to make it through the intense slot canyon.
Don't let this scare you away, however. Zion has quite a few easy to moderate trails that provide gorgeous views. The Upper Emerald Pool trail is a 1 mile hike that leads to a beautiful waterfall of refreshing water at the base of a cliff. The 3.5 mile Taylor Creek trail is a quiet trek that gives hikers amazing views of the majestic double arch alcove.
A visit to Zion National Park can provide awe-inspiring views and adventure, or solitude and relaxation. It all depends on which parts you choose to explore. What is certain is that this utopia of Utah wildlife and lush scenery is a treasure of the western United States, and it is an absolute joy to behold.
Leave a Comment