The Paradox of Adventure Sports: High-Risk, High-Reward, High-Five
"The fear of death follows from the fear of life. A man who lives fully is prepared to die at any time." – Edward Abbey
Imagine placing your life in a single piece of gear, one step, one hold or a single series of split-second decisions. As outdoors enthusiasts and adventure-seekers, we push our bodies beyond their physical limits and demand mental resilience at the intersection of challenge and danger. By choice, we go faster, higher, and venture further into the rugged and the unfamiliar despite potential encounters with injury or death.
Those who put it all on the line are undeniably inspiring— some do it more than others, while others dedicate their lives to high-risk adventuring. But, why? What if things go wrong? Is the thrill worth it?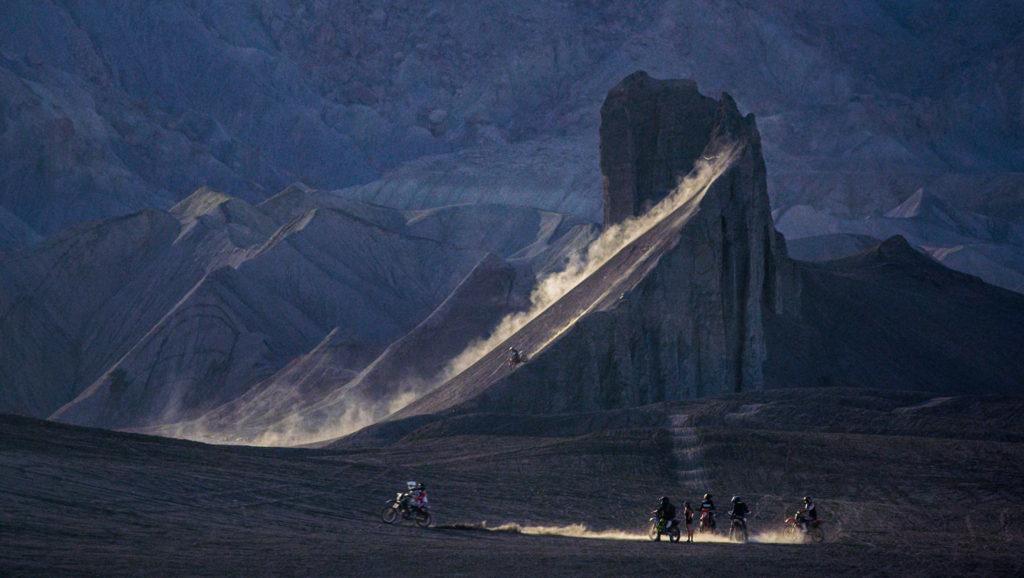 Freedom, Thrill, and Feeling Alive
You've probably seen this on magazine covers, in videos or by flooding your Instagram feed. It's the often exhausted smile of someone reaching the top of El Capitan, crossing a finish line or waving a flag at a first ascent. Maybe it's just a wild group of dirtbags bagging peaks. It's the smile we've all worn, in one way or another. It's the moment when you transcend exhaustion, fear and doubt, and instead arrive at moments of success, triumph and total elation.
For professional Enduro and downhill mountain bike racer, Parker Degray, that's just part of his job. He was born and raised in Park City, Utah and has been racing professionally for seven years. He "grew up racing desert and hare scrambles for fun" on his dirt bike, and found a career navigating technical terrain while flying downhill at high speeds. "Risk and injury come with the sport," said Parker. "The rewards of success and the fun and rush of the ride make the risk worth it and makes us want to push even more."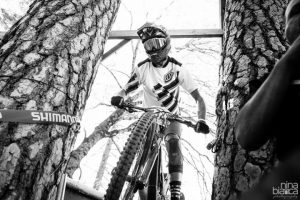 While most of us probably don't charge at Parker-speed, positive energy and well-being stems from physical activity and being in-tune with nature, regardless of how fast you move through it.
Professional expedition skier, Brody Leven, goes downhill, yet he finds particular joy in the journey upwards. He is a Salt Lake City transplant from Ohio who ice climbs, bike packs, ultra runs and ventures around the world to ski big mountains in places like Alaska, Georgia (the country), Kazakhstan, Iceland and more.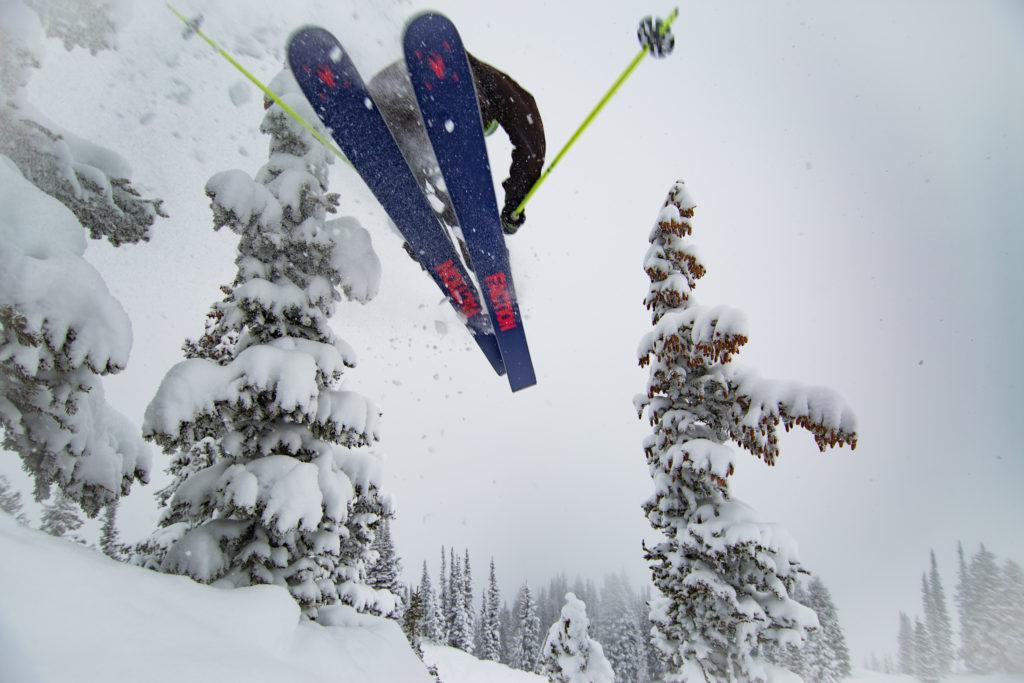 Like Parker, Brody shrugs at the idea of injury. "Death is my real fear because it's more likely in the skiing that I do. If you fall, you die, and that's what makes me feel alive. If I stop doing it, I might as well die," explained Brody. "If I didn't put myself in these scenarios, I would feel much less fulfilled. I don't have a death wish, I just want to feel alive, push the envelope, [and satisfy the itch]."
While Brody and Parker take high-risks, you don't have to be a professional athlete to feel alive in the outdoors. Robert "Bob" Athey, better known as the 'Wizard of the Wasatch,' is a simple man who lives to ski and immerse himself in nature. He is a former field observer for the Utah Avalanche Center, averages about 100 days a winter in the Wasatch backcountry and continues to detail snow conditions every time he's out— an adventure all its own. "I ski-board in avalanche terrain and have done this for well over 40 years," said Bob.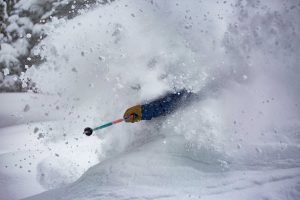 It's funny because Bob claims he doesn't "engage in high-risk activities, unless you consider living and continuing to survive to be one. I suppose the tour, traveling from place to place, down and out would be considered by many to be adventurous but, I've done it for so long…it's just what I do in winter," said Bob. His interest instead is in "the ever-changing snow conditions. It is beneficial as a history to keep risks low," and the reward high.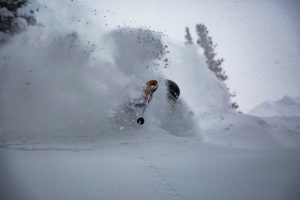 Bob has named ski lines, chutes and couloirs. His integral role in the creation of the splitboard, combined with his eccentric lifetime pursuit of the outdoors and dedication to Wowasatch has undeniably shaped our knowledge and how we navigate the Wasatch backcountry— a true pioneer. "I am 65 years old," said Bob. "The ultimate reward is being alive, somewhat busted up but still healthy and active."
While we might wish for it, many of us don't have day-jobs as adventurers. Instead, time spent in the outdoors can act as an imperative balance in a busy life. Mark Johnston, mountain biker, rock climber, and digital marketing coordinator at the Natural History Museum of Utah finds that adventure sports outdoors provide an "addictive mix of exercise, endorphins, vitamin D, camaraderie, scenery and welcomed exhaustion, that [he] can't imagine a life [without]."
In a technology-driven society, Mark often considers these moments to be "like meditation, it's an opportunity to clear one's mind of the mental clutter and digital exhaustion that builds up in the school/work day as all your attention is required by the trail ahead of you."
While the ultimate goal is to live a balanced lifestyle with as much time spent outdoors as possible, venturing into the outdoors is inherently risky, and things don't always go according to plan— especially the faster, further, higher, and more frequently you go.

When Things Go Wrong
Adventure is a high-risk dynamic; the more exposure to high-risk situations you face, the more likely you'll encounter the nuances of danger across disciplines. After many years, even as a well-seasoned skier, Athley eventually "took a long ride in an avalanche back in 2010, 1,500 vertical feet down the face of Gobblers Knob. They call it bobslid now." He didn't get buried, but he did dislocate his shoulder. "I spent the next hour trying to ski out without further injury, then several hours in emergency, and the next six months spent with rotator cuff surgery and rehab." At the moment, Bob wasn't scared. "I was just concentrating on getting out of the slide and was pissed at myself for making the mistake of misjudging stability."

Failure and success go hand-in-hand in adventure sports and require you to continuously learn from your mistakes and from the mistakes of others. Degray details the Downhill National Championships in Sol vista Colorado (now known as Granby ranch) in 2010. "They built this massive and extremely challenging track. I was racing juniors at the time and they had the juniors racing the new Pro track," said Parker. "It had massive jumps and was very technical with little margin for error. Parker was slated to ride in the second session after watching three of his friends get hurt in the first practice session. While he escaped without injury, "it became a very stressful track to learn while you watch a lot of other riders get injured." Parker knew he had to learn from what others did wrong, and if he could "figure out the track out before everyone else did," not only would he avoid injury, but he could take hold of the competition.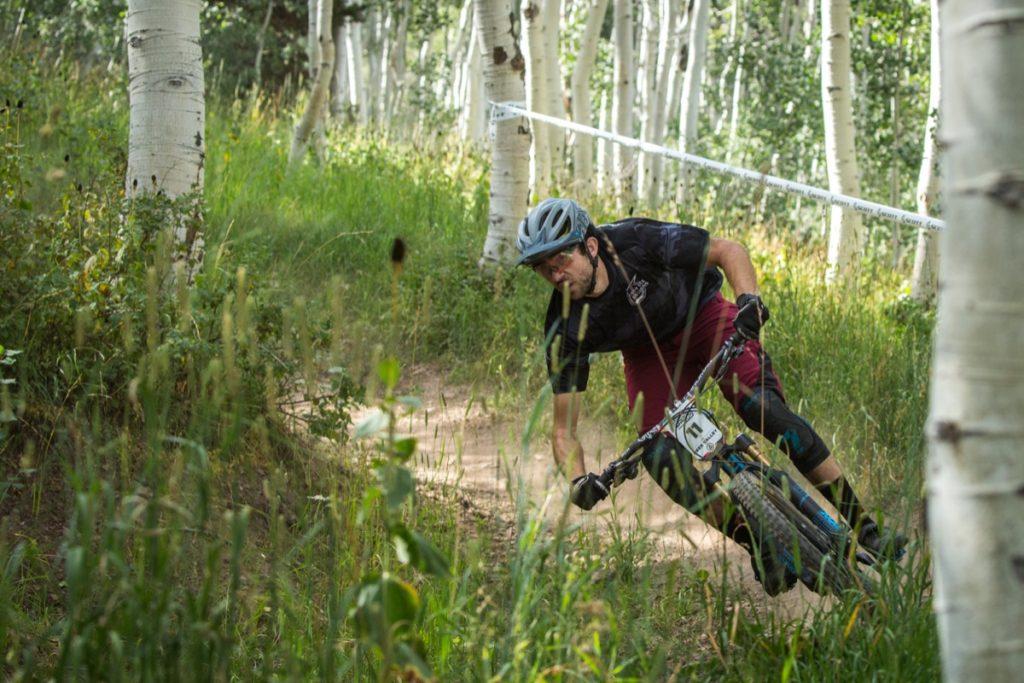 Downhill racing has rapidly progressed, and "because of the speed we can ride with modern equipment and the level the sport is at, when things go wrong, they go really wrong," said Parker. "Crashes become much less frequent but more severe, and you tend to like riding harder terrain, exposing you to much riskier scenarios."
It doesn't require top speeds, either. Mark was simply caught off guard in his comfort zone during an mtb career of "steady and safe progression on the bike," doing his best to alleviate the potential risk. Despite training and religious preparation, "accidents can and will still happen," said Mark, which was what happened on the Porcupine Rim trail in Moab, half a mile from the finish. "On what is probably the last high-consequence section, my back wheel didn't make a turn and slipped off a ledge pulling me with it. I toppled right, stuck a leg out to try and brace my fall, and landed awkwardly. My knee dislocated and tibia broke on impact and I crumbled and fell off another small ledge for a total of about 15 feet. Somewhere along the way I also dislocated my right shoulder. Fellow riders pushed on to call 9-1-1 while friends helped stabilize me on a ledge. Grand County EMTs and search and rescue arrived around 30-40 minutes later to haul me out on a litter." Mark admits to immediate heartbreak over a season ending too early, and wondered how long it would be before he could pedal again, but is grateful to have avoided head and spinal damage.
Ensuring control in adventure sports can mitigate risks, but at the end of the day, we are still at the mercy of mother nature. In 2014, Brody was on Denali, in Alaska, the highest mountain peak in North America. Less than 300 feet away from the summit, a sudden and unpredictable storm rolled in, pushing 70-90 people to the 'football field,' a wide-open space sitting at about 19,500 feet. Snow fell and thunder clapped. Hair standing up, vibrating ice axes, "skis on our backpacks sticking up like lightning rods. There was a huge flash and everyone hit the deck and laid down. I was the only person, who didn't have that instinct." Brody wanted to get down and off the exposed area. "It was one of those things where you don't know what the right answer is, but you have to do something, and there is no textbook right answer in that case."
This wasn't Brody's first or last lightning encounter. "I'm 95% sure I was struck by lightning while making the first descent in Kazakhstan in 2016." In an all-too-familiar way, a storm appears out of nowhere. Snow, boom, flash. "I was using two whippets," he said (whippets are essentially ski poles with ice axes on top). "There was an electrical arc between them, from one hand to the other. My GoPro went haywire in the recording and I got this really weird feeling. Not everyone who gets struck by lightning gets killed but has experiences like I'm describing. So, maybe it struck 10 feet away or maybe it struck me but since then I've been much more hesitant about it in the mountains."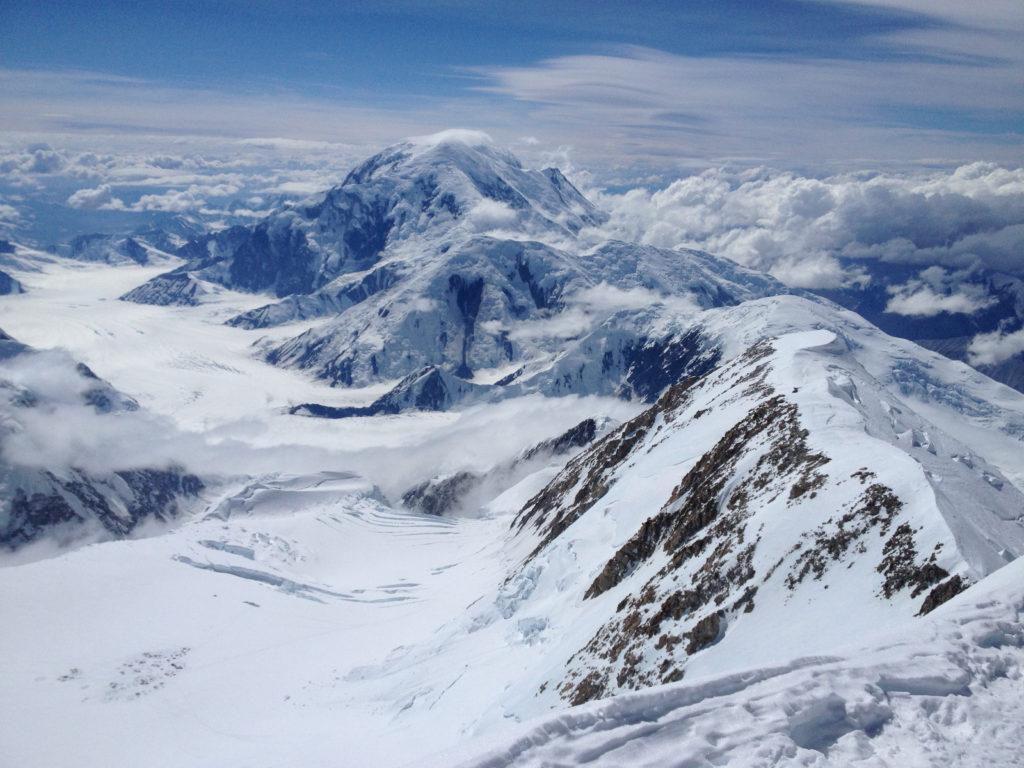 The repeated pursuit of risk, with a little bit of fear, can actually help to keep you safe. Fear, even in a small dose, can keep you aware of your surroundings and choices and is often what separates the brave from the reckless.
Calculated Risks
After a handful of lightning experiences, Brody had an instinctual shift, which revealed itself during a trip to Georgia this year. A lightning and thunderstorm seemed to form above him, again out of nowhere. "My instinct now was to jump down into the cook tent, hit the deck, and cover my head," now realizing the power of these storms. "It's like having a close call with an avalanche," said Brody. "You don't want to be desensitized or think you're invincible. You want to become more cautious. Lightning sucks, because it's out of your hands. Those are not the kind of risks that I like," said Brody. "But, I have a hard time sitting here thinking of anything that would make me want to stop skiing."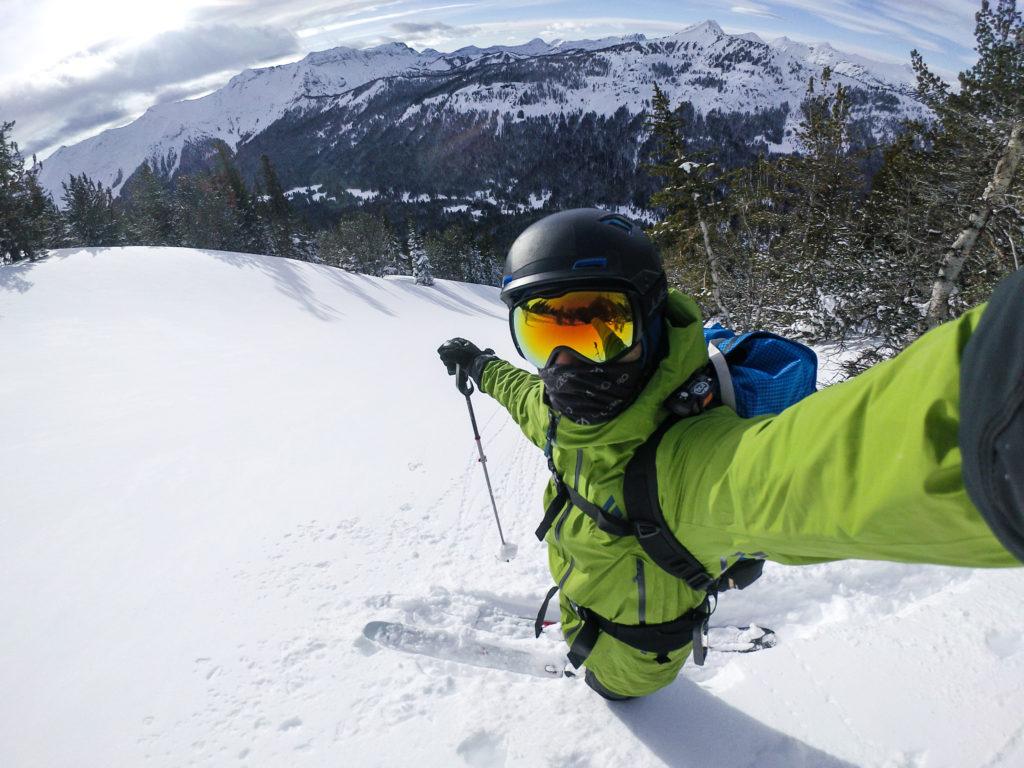 The nuances of high-risk adventure sports are simply that you have to be constantly monitoring your ability and surroundings— whether you're a novice or a professional. As "high-level racers, our skills are beyond those of the average rider which allows us to ride harder terrain, faster, and in a more comfortable and controlled manner," said Parker. But "you learn that the only way to win races is to finish them, so you learn to find a line that makes you the most consistent," said Parker. "You learn when and where you should hang it out and when its not worth the risk. Reckless might be fast, but it doesn't win races, all it does it get you hurt."
Taking risks means "you are brave, even when there is a scary obstacle ahead of you," said Parker, who iterates the importance to "understand your skills and your ability to overcome what's in front of you." There's a fine line, between being scared and having the inability to conquer a challenge. You need time to process and to question. "As soon as you are riding above your ability, you become reckless," explained Parker.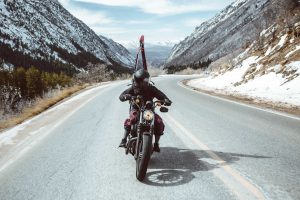 When you're far from home you have to consider more than your skill level. At home, "I have a security net. I can call my girlfriend, I know where my car is. There's a bottle of water and a snack waiting for me at the end. I know how to get to the hospital. I know the emergency numbers, I have cell service, [so knowing this] I can finish my run completely depleted of all energy. But when I'm on my trips, I make sure to never ever empty the tank," said Brody. "If I'm already exhausted and then something goes wrong, then what? So, in places like Georgia, where the line I rode wasn't the most technical, but I'm a two-day walk from town, then a two-day drive from a hospital, with no cell-service or rescue infrastructure in place, with a glacier at the bottom where if you fall, you fall into a crevasse, almost makes the skiing harder. It adds elements of what if. So, the further from home I get, the more conservative I get, too."
Know yourself and listen to your intuition "which gets better with time and experience," said Brody. It's part professional development, too. "I take wilderness first aid courses, avalanche courses, read all the avalanche journal articles and stay on top of avalanche science. It increases my chance of surviving [while allowing me to venture where no one else can]."
Adventure in the outdoors is humbling. "My ex-wife told me that I have to injure myself about once every 10 years because I would get too cocky otherwise," said Bob. "The injuries are, for the most part, minor. I broke my collarbone snowboarding last winter." But Bob reminds us that "risk is a part of living." We are small and insignificant in this world, but if we are smart and steadfast we are capable of significant things and creating an authentic life worth living. Mark said it perfectly, "a life of idleness is far more reckless, wasteful, and life-threatening." So get out there, and get it done.
Leave a Comment