Featured Artist: Lia Wong
My name is Lia Wong, and I am originally from Eugene, Oregon. I am a third-year student studying modern dance and psychology at the U hoping to pursue a career in dance, therapy or education. Along with my passion for dance, I also have a huge love for the outdoors and outdoor recreation. Growing up in Oregon, when I wasn't in school or dancing, I had the pleasure of having access to all types of terrain, from the beach, to the mountains, to the desert. While my parents definitely made an effort to expose me to the outdoors from a young age, it wasn't until high school when I really found a passion for outdoor recreation and the activities I still enjoy today. Some of my favorites include rock climbing, snowboarding and backpacking, but I am always game to try something new. Ultimately, dance and the outdoors are the two reasons I came to the U.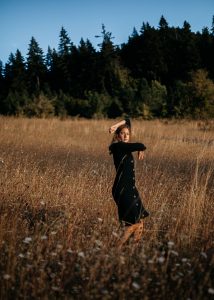 Over the past year, I have been finding more ways in which I can combine my two passions. Because of the COVID-19 pandemic, I haven't always had access to a studio space to practice my craft. While this has been a huge and challenging shift for many reasons, it has also opened my eyes to so many new and exciting possibilities. One creative way in which I have started to merge my passion for dance and the outdoors has been through screendance. I am able to film in whatever space I envision my piece to take place in, which allows me to better transport my audience to the world I want them to go to.
Dancing outside is significantly different from dancing in a studio. Not only is the terrain unpredictable for your feet, but there is also an overall shift in the atmosphere. This isn't necessarily a bad thing — I find that sometimes being outside enhances my dancing. Especially if I am improvising, I find that I pull in information from all of my senses to help guide me through my movement. From what I am seeing, to the air I am breathing, to the sounds I hear and the sensations my skin feels from my surroundings, my body feels more awake and alive. In a screendance, you can notice the shifts the dancers are experiencing as a result of the environment they are in. Their movements feel more palpable and their emotions can be easily translated to the audience during the editing process and through the specific images that the camera has captured. 
I feel grateful for the opportunity I have had to explore and merge my interests. I feel as though my horizons of creative capabilities have broadened, and with all the outdoor spaces Utah has to offer, all possibilities are at my fingertips. I now see the outdoors as a place for more growth and wonder.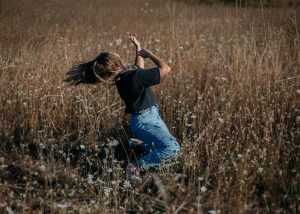 Leave a Comment